by Naveena Sadasivam, Grist
---
Highlights
Minnesota has recently been the site of continued protests focused on racial equality and police brutality. The state has also seen many protests concerning the building of new fossil fuel infrastructure such as large pipeline projects. Over the past four years, state lawmakers have introduced ten bills criminalizing protests that include jail time and heavy fines.
Various bills were introduced after the murder of Philando Castile by police in 2016 when protesters shut down a major highway. Other bills concerned protests that were against a planned replacement of a pipeline that ran through Alberta, Canada to Wisconsin  
Some bills would have allowed protesters to be jailed for up to a year, fined offenders up to $3,000 each, and allowed cities to sue protesters for the cost of police response
There are two bills proposed this year:  One would make trespassing on property with oil and gas facilities punishable by up to three years in prison with a fine of $5,000
A report by PEN America says that 116 anti-protest bills were proposed in state legislatures between 2015 and 2020 and 23 bills in 15 states became law
Minnesota state senator Paul Utke sponsored a bill that would have made training, hiring, or counseling those who end up trespassing on property with a pipeline a felony punishable with up to ten years in prison and a $20,000 fine after the Dakota Access Pipeline protests
---
The Climate Center's urgent climate policy goals will only be achieved if we also close the climate gap and ensure that lower-income communities and communities of color get climate justice.
---
Read more: https://grist.org/justice/states-criminalize-protest-george-floyd-philando-castile-enbridge-dapl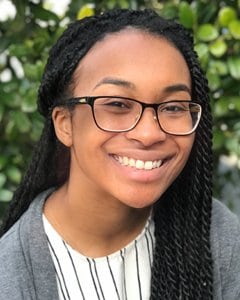 Nina Turner
Energy Programs and Communications Coordinator
Janina is a graduate of the Energy Management and Design program at Sonoma State University with experience in non-profits that specialize in sustainability and volunteerism.
Read full bio