Natural Carbon Sequestration
Practices that help put carbon back in the Earth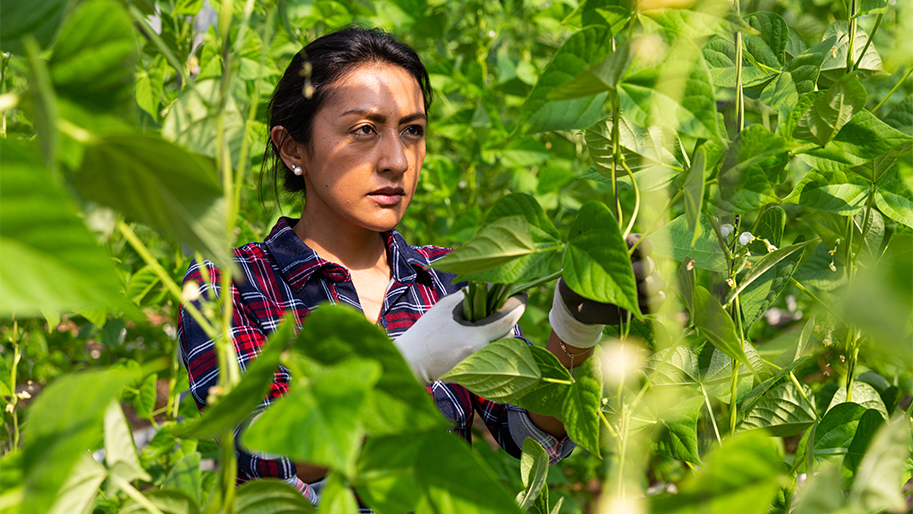 Natural carbon sequestration has been happening for billions of years. When the planet is in balance, there are just as many natural processes that release carbon into the atmosphere — such as animals exhaling or forest fires — as there are those that store carbon back into our soils and oceans. Through photosynthesis, trees exchange carbon dioxide for oxygen, phytoplankton draw carbon into the ocean, and animals return the carbon that makes up their biomass to the Earth when they die.
The climate crisis is threatening our planet's natural systems, including those that store carbon. But we still have a chance to restore balance.
Natural carbon sequestration can be supported and scaled through practices that draw down past climate pollution from the atmosphere through proper soil and vegetation management. This can happen on both our natural lands (forests, grasslands, deserts, wetlands, riverbeds, coastal areas, parks, and more), as well as our working lands (farms, ranches, and more). Projects that naturally sequester carbon include applying compost to soils, planting cover crops, planned grazing, urban greening, riverbed restoration, reforestation, and wetland preservation, among others.
California farmers are key players in natural carbon sequestration because they can adopt climate-friendly practices that help keep more carbon in the soil. These same practices will make their farms more resilient to climate extremes like drought and wildfires. When implemented at scale, natural carbon sequestration practices can also improve food security, biodiversity, and public health.
The Climate Center works with leaders in climate-safe agriculture, land conservation experts, state elected officials, and more to scale up natural carbon sequestration in California. By setting bold and achievable statewide targets, natural climate solutions can become a key part of not only California's climate strategy, but its efforts to provide clean air and water, sustain a thriving agricultural economy, combat worsening drought, and create thriving, healthy communities.
Learn More