by Beth Gardiner, Yale Environment 360
---
Highlights
Elizabeth Yeampierre, co-chair of Climate Justice Alliance, shares the correlation between the United States' racist past and the current climate crisis
Climate movements typically center around conversation and protecting wildlife while not advocating for the protection of Black and Brown people who are directly impacted by climate change and environmental racism
Climate change stems all the way back to colonial times, where indigenous lands were exploited and used for extraction of natural resources in the name of capitalism
The treatment of Black and Indigenous people present-day can be compared to the early days of America, where enslaved people were given poor housing and food
The communities impacted by COVID are the same ones experiencing pollution, and they will continue to feel the worst effects of the climate crisis
Policies, such as the Green New Deal, must include frontline leaders and frontline communities in order to better serve all people
A just transition of labor must look at the process and impacts of achieving sustainability to ensure that frontline communities are not experiencing more pollution in pursuit of sustainability
---
The Climate Center's urgent climate policy goals will only be achieved if we also close the climate gap and ensure that communities of color are no longer disproportionately harmed. There cannot be climate justice without racial justice.
---
Read more: https://e360.yale.edu/features/unequal-impact-the-deep-links-between-inequality-and-climate-change?ct=t(RSS_EMAIL_CAMPAIGN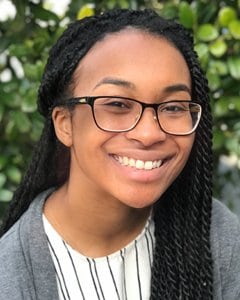 Nina Turner
Energy Programs and Communications Coordinator
Janina is a graduate of the Energy Management and Design program at Sonoma State University with experience in non-profits that specialize in sustainability and volunteerism.
Read full bio