Phase Out Fossil Fuels
Oil and gas have no place in California's future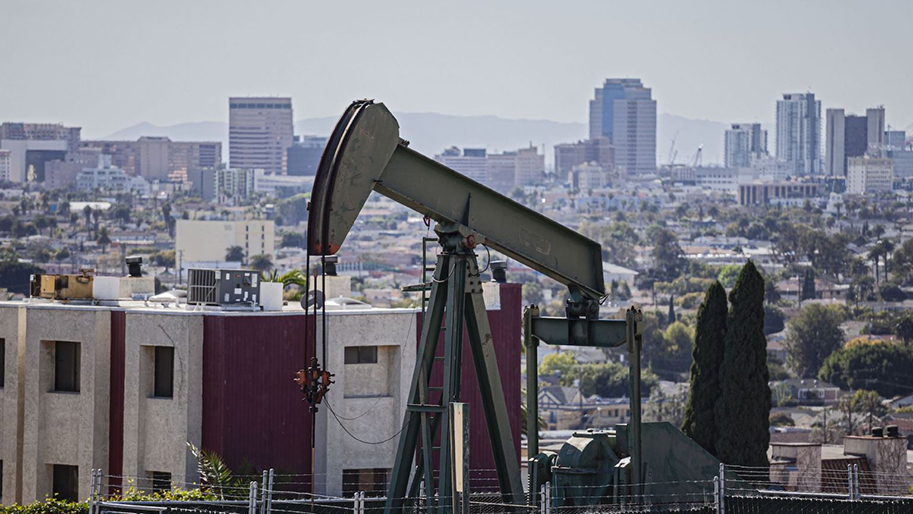 California must rapidly end the extraction, refining, processing and use of fossil fuels like coal, oil and gas. The Climate Center is working to ensure that the transition to clean energy leaves no one behind and creates millions of family-sustaining jobs across the state.
Imagine a California free from the toxic impacts of fossil fuels. One where we power our homes and cars with clean energy, live in walkable communities, and have access to clean public transport and bike-friendly streets.
The full life cycle of fossil fuels — from the moment they're pulled from the ground to when they're burned in our cars or buildings — is a massive public health threat. As with most climate impacts, fossil fuel pollution disproportionately impacts lower-income Black, Brown, Asian and Indigenous people in California and across the country. There are more than 100,000 onshore oil and gas wells in California, 80 percent of which are in lower-income, predominantly Latino communities in Kern County. Many of these wells have been abandoned by the corporations that operated them and need to be cleaned up.
When oil is then used to power cars and trucks, communities living alongside heavy traffic corridors are again impacted by vehicle emissions. The combined impact of these harmful exposures is catastrophic. In fact, exposure to fossil fuel air pollution shortens lifespans by an average of three years.
California has been a leader on climate, but we remain one of the largest oil and gas-producing states in the nation. If we can quickly and equitably transition from fossil fuels to clean energy in California, we can do it anywhere.
The Climate Center is working to accelerate clean transportation solutions, phase out fossil fuel extraction and use, and decarbonize homes and buildings. There is a role for everyone to support this work and advocate for a cleaner, healthier California. Stand with us to build a California beyond fossil fuels.
Related Resources