Community Energy Resilience
Powering California with clean, affordable, and reliable energy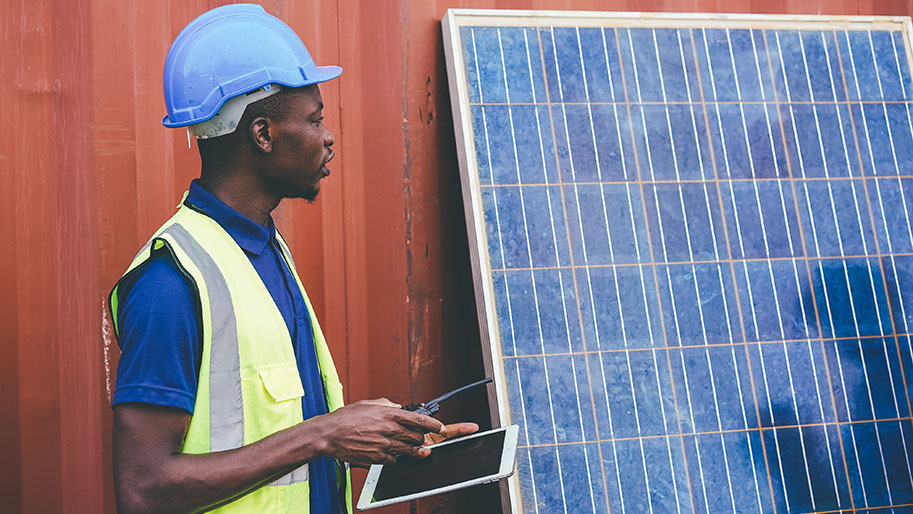 California's century-old power grid is failing. As the climate crisis intensifies heatwaves, drought, and wildfires, our electricity system must evolve to be able to keep the lights on and keep communities safe.
The solution is clean, distributed, and resilient energy. By decentralizing power sources, solutions like microgrids, rooftop solar, and battery storage can make the electrical services we rely on more reliable while reducing pollution.
The Climate Center's Community Energy Resilience initiative is working to accelerate the development of a new electricity system for California that is clean, affordable, reliable, equitable, and safe. We envision a more decentralized power system consisting of thousands of microgrids, built from the bottom up based upon local priorities, prioritizing critical facilities that serve frontline communities that suffer the most from air pollution and power outages.
Together with our partners, we're making progress toward this vision every day.
Our legislative efforts led to the creation of a Community Energy Resilience program at the California Energy Commission, which will invest in projects that increase energy resilience and reliability while creating thousands of good jobs. And our regulatory work secured $200 million to build clean microgrids in disadvantaged communities. Learn more about what we're doing to advance a clean, resilient energy future for all Californians at the links below.
Latest news