by Adele Peters, Fast Company
---
Highlights
A new report from UC Berkeley shows that the falling price of renewable energy can result in the U.S. using 90% clean energy by 2035, ultimately transitioning to 100% renewable energy by 2045.
Adding new clean energy infrastructure could add up to 570,000 new jobs each year
The Internation Renewable Energy Agency reports that since 2010, utility-scale solar power costs have dropped 82% and onshore wind costs have dropped 39%
Sonia Aggarwal, vice president of Energy Innovation didn't expect the grid could transition at such a fast rate:
"I didn't expect that we were going to get 90% by 2035. It's really exciting that this is the moment that we've reached in this country, where the costs have just changed so much that this is now within our reach, in a way that it wasn't even five years ago."
According to the report, the addition of renewables on the grid would not result in higher electricity bills for consumers
Federal policies that set clean energy standards are needed to make a nationwide transition from fossil fuels to renewables
---
The Climate Center works toward electrifying buildings and vehicles using 100% clean energy sources such as solar and wind to eliminate fossil fuel-based emissions. 
---
Read More: https://www.fastcompany.com/90513361/the-u-s-can-get-to-90-clean-electricity-in-just-15-years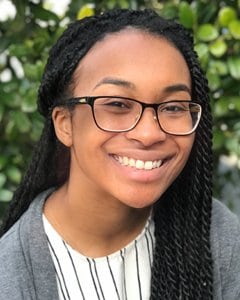 Nina Turner
Energy Programs and Communications Coordinator
Janina is a graduate of the Energy Management and Design program at Sonoma State University with experience in non-profits that specialize in sustainability and volunteerism.
Read full bio