Our Work
We're a think-tank, do-tank working to turn bold ideas into action for a climate-safe future.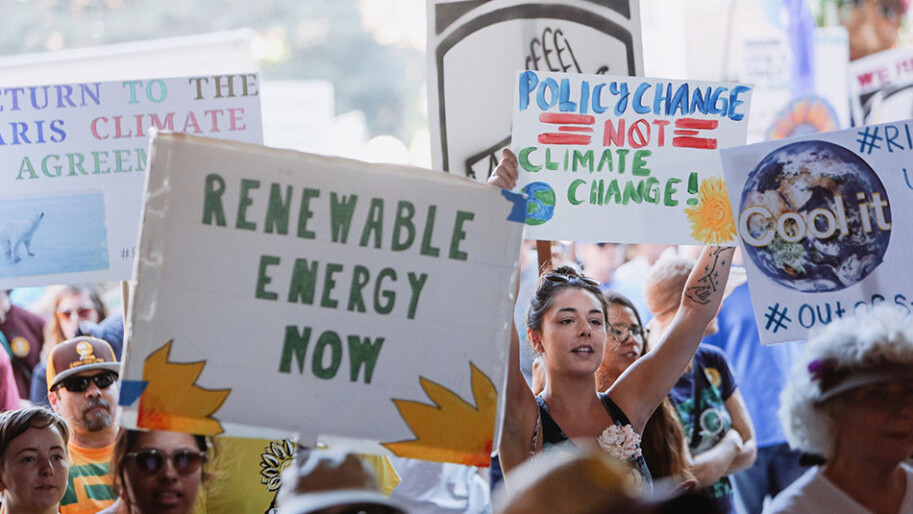 Founded in 2001, The Climate Center is a leader in making climate solutions a reality at speed and scale. Today, we work across California with businesses, local governments, labor unions, environmental justice leaders, and other nonprofits to deliver the equitable climate solutions that will ensure a climate-safe future for all.
We conduct research, draft policy, mobilize climate advocates, convene partners across sectors, and help state leaders make sense of the latest climate science. Our work helps Californians all over the state turn their concern about the climate crisis into action, building support for climate-friendly policies that will create a thriving, healthy California.
We know what it takes to turn good ideas into policy. That's why we launched the Climate-Safe California campaign in 2019. Endorsed by more than 2,000 businesses, elected officials, nonprofits, and individuals, Climate-Safe California offers climate solutions at the speed and scale that science demands. It's a set of policies that would allow California to remove more climate pollution from the atmosphere than we emit by 2030 while creating thousands of jobs and building a more equitable clean energy economy.
Our Guiding Principles
Climate-Safe California — and all of The Climate Center's work — is guided by three core principles.
Follow the latest science. We know that the bar for climate action is set by what science demands and the climate impacts people are already experiencing, not what pundits deem possible. We're working to bring California's climate ambition in line with what the latest science says is necessary.
Prioritize climate justice. Marginalized communities — Black, Brown, Latinx, Indigenous, and Asian people as well as working-class communities across race — are bearing the brunt of California's climate crisis. The fossil fuel economy prioritizes short-term profit over people's health. Working together, we can ensure that all Californians enjoy equitable access to climate solutions and the benefits of clean energy.
Secure a just transition for workers. As we transition away from oil and gas and toward renewable energy, policymakers must ensure fossil fuel workers and their families aren't left behind. That means creating millions of family-sustaining jobs in clean energy, providing workforce training and job placement for workers in transition, and protecting workers' pensions and healthcare benefits.