United Nations Climate Conferences and The Climate Center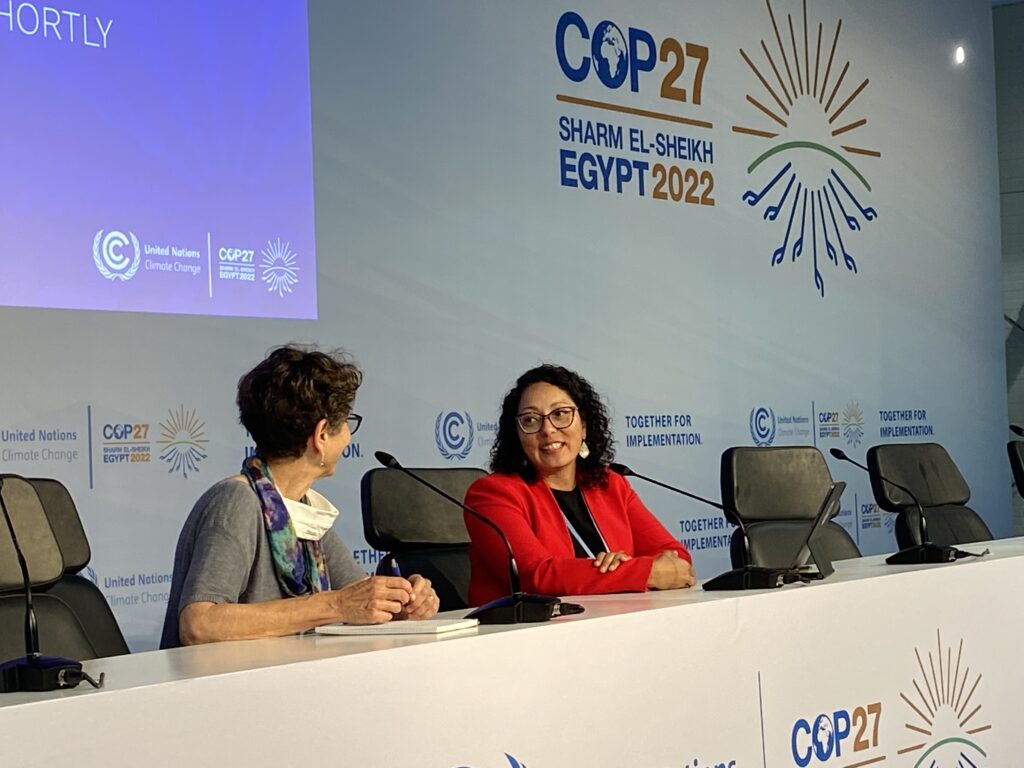 The Climate Center became an official Observer organization to the United Nations Framework Convention on Climate Change (UNFCCC) in 2020. As an Observer, we're able to help a limited number of California policymakers and nonprofit leaders gain entrance to the annual gathering that now draws more than 30,000 attendees from all over the world. Through our work, we help state leaders share successes and learn from others to inspire accelerated, equitable climate policy in California.
What are the United Nations global climate conferences?
Each year, the United Nations gathers for a "conference of the parties" (COP), all the countries of the world that are signatories to the United Nations Framework Convention on Climate Change (UNFCCC). These are annual summits where world leaders and heads of state gather to agree on goals and announce their commitments to address the climate crisis.
The Climate Center is honored to be among roughly 3,000 non-governmental (NGO) and intergovernmental Observer entities from around the world. The annual conferences include representatives from environmental justice and climate policy groups, energy companies, farming and agriculture interests, Indigenous populations, local and state governments, universities, researchers, labor interests, and more. The COPs provide a unique opportunity to exchange ideas with other climate policymakers, experts, and activists from around the world.
The UN operates by consensus, which makes progress slow and hard-earned. The landmark Paris Climate Agreement was adopted by 196 countries at COP21 in 2015, then ratified to limit global warming below 2 degrees Celsius in the industrial era (since the mid-1800s). Achieving this goal will require significant cuts to climate pollution, drawing down as much as 1 trillion tons of past climate pollution, and a rapid global shift away from oil, gas, and coal to renewable energy.
The Climate Center at Past COPs
What's next?
Eastern Europe is next in line to host COP29 in 2024. Brazil is organizing COP30 in 2025, which is expected to take place in the Amazon. Australia could follow up in 2026.