Clean Energy
Toward 100 percent renewable, distributed energy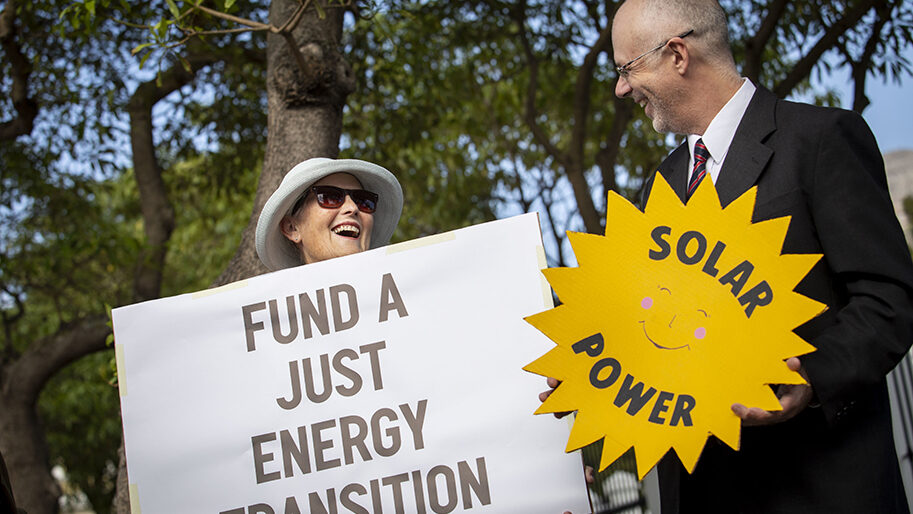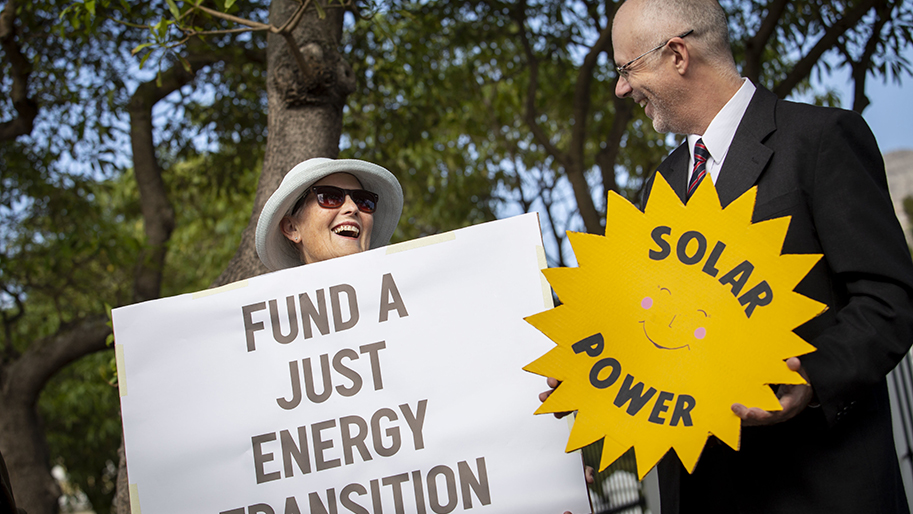 As we phase out fossil fuels, California has a massive opportunity to invest in clean, distributed, resilient energy systems. By building distributed energy and storage, California can meet its energy needs with clean and reliable sources while creating hundreds of thousands of family-sustaining jobs.
California's 100 Percent Clean Energy Act of 2018 set a target of 100 percent clean energy for California by 2045. But we need to do much more, much faster in order to secure a climate-safe future for all. California should commit to reducing climate pollution 80 percent below 1990 levels while increasing natural carbon sequestration to achieve net-negative emissions by 2030 — that's our Climate-Safe California vision.
Our strategy for achieving clean, safe, reliable, and affordable energy is multifaceted. We must phase out dirty fossil fuels and replace them with clean, decentralized energy and reliable backup storage. By working together with local governments, we can ensure that the clean energy systems of the future meet people's needs and build resiliency in the face of grid disruptions.
The Climate Center is also working to secure policies that will help more Californias go solar. A more equitable solar rate structure — such as one where qualified, low-income customers are compensated at a higher rate for the power they send back to the grid — can make clean energy accessible to lower-income communities and empower people everywhere to invest in rooftop solar. 
Related Resources