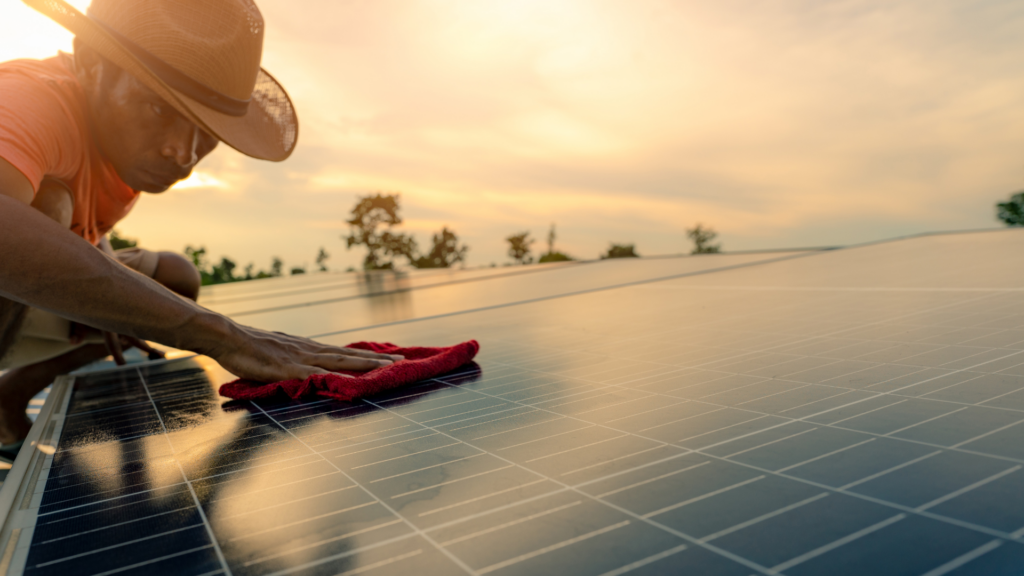 We know what it takes to turn good ideas into policy. Together with local governments, business leaders, environmental justice advocates, climate scientists, and more, we're pushing lawmakers in Sacramento to enact policies that will secure a climate-safe future for all. Our recent achievements include:
Advocacy
We led the charge for natural climate solutions in the California legislature in 2022, mobilizing more than 80 organizations to help pass AB 1757 (C. Garcia and R. Rivas). This law will help California scale up proven, cost-effective practices that lock carbon in the soil and improve food and water security.
Because of our work, the state launched a new program to incentivize clean, resilient microgrids and energy storage across the state. Housed at the California Energy Commission, this Community Energy Resilience program will help Californians keep the lights on without relying on more fossil fuels, prioritizing the communities hit hardest by air pollution and power outages.
We secured nearly $3 billion in new funding for small-scale solar and battery storage, including millions of dollars set aside for communities on the frontlines of the climate crisis.
Our collaborative research and organizing led Governor Newsom to champion bolder climate goals. In 2022, the governor directed state agencies to evaluate reaching carbon neutrality ten years ahead of current policy and embraced a 2030 emissions reduction goal informed by The Climate Center's research.
We played a pivotal role in scaling Community Choice Energy across California, bringing clean, affordable, reliable energy to more than 11 million people. Most recently, we helped bring Community Choice Energy to Stockton, a huge step forward for the Central Valley's energy future.
Education
Together with climate experts and academics, we organized the publication Accelerating the timeline for climate action in California. This report establishes the scientific basis for reaching carbon negative in California by 2030 and outlines the benefits of accelerated climate action for public health, economic prosperity, and social equity. Findings from the report were featured in the Los Angeles Times, San Francisco Chronicle, and more major news outlets.
We launched a grassroots, climate power-building effort in Sacramento, reaching more than 12,000 people in just a few months. We build connections in communities — facilitating conversations neighbor-to-neighbor — to educate and mobilize people to vote for the climate.
Since launching a climate webinar program in 2020, we've reached more than 5,000 people on topics ranging from sustainable mobility to extreme heat resilience and more.
In 2021, The Climate Center was officially accepted as an observer organization to the UNFCCC (United Nations Framework Convention on Climate Change). This allows us to participate in the UN's annual global climate discussions alongside California lawmakers and leaders from around the world.
Movement-building
We've secured more than 2,000 endorsements of the Climate-Safe California platform. This includes 97 elected officials, 165 non-governmental organizations, 130 businesses, 12 local governments, and 1,676 individuals throughout California. 
In April 2023, we hosted the second annual California Climate Policy Summit in Sacramento. With more than 250 people in attendance, we brought together climate and environmental justice leaders from across the state as well as elected leaders to discuss accelerated, equitable climate action.
We're actively engaged in several powerful statewide coalitions, including the Central Valley Air Quality Coalition, Charge Ahead Coalition, Coalition for a California Green New Deal, Green California, Healthy Soils Network, Last Chance Alliance, the Natural and Working Land Working Group, VISIÓN, and more. We're also building power together with our Climate-Safe California core partners: Alliance of Nurses for Healthy Environments, California Environmental Voters, CivicWell, and Labor Network for Sustainability.