Endorse Climate-Safe California
Join more than 2,000 businesses, elected officials, nonprofits, and individuals to endorse climate solutions at the speed and scale that science demands.
We believe in thriving, healthy communities. We envision a future where everyone in California enjoys equal access to climate solutions, from clean air to renewable energy, healthy food, and more. California has the tools and know-how to make this vision a reality — if our elected leaders act with the urgency the climate crisis demands. California must put policies in place by 2025 to accelerate equitable climate action.
Climate-Safe California is a set of policies that would allow California to remove more climate pollution from the atmosphere than we emit by 2030 while creating thousands of jobs and building a more equitable clean energy economy.
Working together, we will ensure California leads once again toward a climate-safe future for all.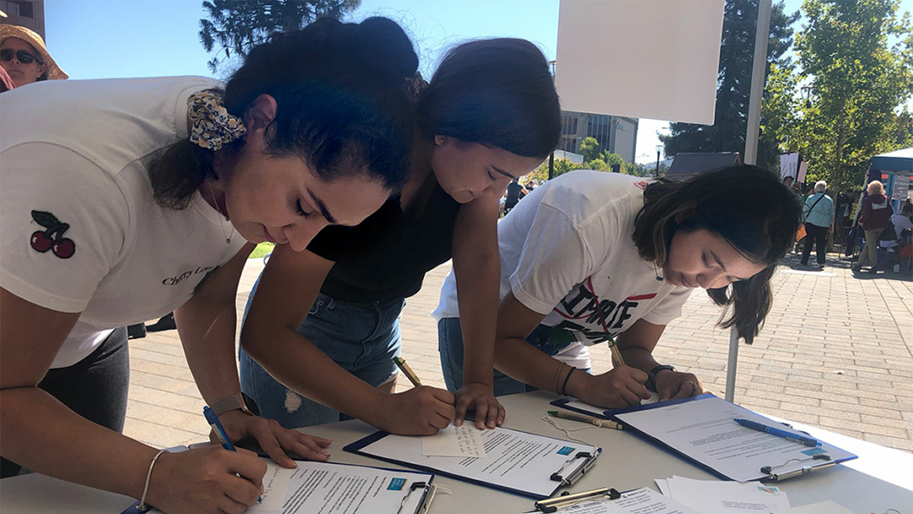 Endorse the platform
After signing up, we'll reach out with ways you can take action and organize in your community to make climate solutions a reality.