by Jeong Park, The Sacramento Bee
---
Highlights
Oil and gas jobs provide people with middle-class incomes and are one of the few sectors to provide good-paying jobs without needing a bachelors degree or from those who have a criminal record
Since the fossil fuels industry is one of the biggest employers in the Central Valley, many are afraid that clean energy mandates will leave their communities jobless
Clean energy jobs do not pay as well as fossil fuel jobs and the state must ensure that these jobs have good pay and benefits 
Carol Zabin, director of the Green Energy Program at UC Berkeley Labor Center, says the state should provide apprenticeship and training programs that guarantee jobs after the courses are completed
Zabin also recommends project labor agreements where clean energy projects rely on local labor
Assemblywoman Lorena Gonzalez highlights the importance of making sure there is an emphasis on job creation as the state moves away from fossil fuels:
"Jobs can't be an afterthought to any climate change legislation."
---
Fossil fuel divestment and the transition to 100% clean energy is critical to achieving The Climate Center's goals under the Climate-Safe California Platform. The Climate Center's guiding principles in achieving our goals include striving to close the climate gap and ensuring a just transition for workers.
---
Read More: https://www.sacbee.com/news/politics-government/capitol-alert/article246092400.html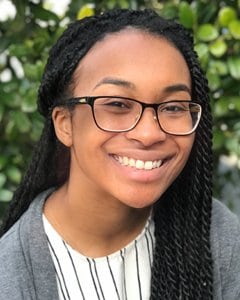 Nina Turner
Energy Programs and Communications Coordinator
Janina is a graduate of the Energy Management and Design program at Sonoma State University with experience in non-profits that specialize in sustainability and volunteerism.
Read full bio