by Scott Pelley, 60 Minutes
---
Highlights
In 1988, NASA scientist James Hansen discovered that man made climate change would lead to a global rise in temperatures by the year 2020
"Career fires" or fire events that firefighters would likely only see once in their career, can typically burn up to 50,000 acres and are happening yearly in California
Though Hansen predicted climate changes three decades ago, he hoped that governments would have taken action:
"Well, if we don't change anything, then we're going to continue to see more and more of these extreme regional events because the physics is quite simple. As you add more greenhouse gases to the atmosphere, you increase the heating of the surface. So, at the times and places where it's dry you get more extreme droughts. The fire seasons become longer. The fires burn hotter. But at the times and places where it's wet, you get more evaporation of the water. And you get warmer, moist air, which provides greater rainfall. And it's the fuel for storms."
Many serious climate change effects such as mega-drought and melting ice sheets are occurring at a faster rate than what scientists previously predicted 
Hanson believes the best way to stop climate change would be to reduce all emissions to zero in order to allow the ocean and forests to sequester excess carbon
Another method Hanson suggests is taxing fossil fuels in order to make clean alternatives more cost-effective
---
Scientists are increasingly warning that to avoid catastrophic impacts from climate change, the world's governments must implement massive reductions of warming emissions and begin a drawdown of greenhouse gases (GHG) from the atmosphere over the decade ahead.  For a safe and healthy future for all, endorse the Climate-Safe California Platform to implement scalable solutions that can reverse the climate crisis.
---
Read More: https://www.cbsnews.com/news/western-wilfires-record-temperatures-california-60-minutes-2020-10-04/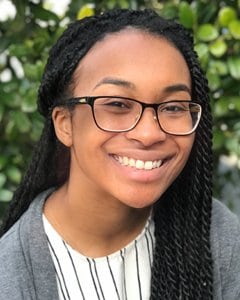 Nina Turner
Energy Programs and Communications Coordinator
Janina is a graduate of the Energy Management and Design program at Sonoma State University with experience in non-profits that specialize in sustainability and volunteerism.
Read full bio