by Emily Pontecorvo, Grist 
---
Highlights
Chinese President Xi Jinping has announced that his country aims to reach peak carbon emissions before 2030 and become carbon-neutral by 2060
A newly released blueprint for the country's energy transition was created by the Tsinghua University's Institute of Energy, Environment, and Economy
To reach their carbon neutrality goals, there will be a projected 587% increase in solar energy generation between 2025 and 2060
Many are skeptical that China will reach their goals by 2060 as coal-fired electricity won't be phased out until around 2050
Coal, oil, and natural gas would still be generating about 13 percent of the country's energy in their new plan
China would still emit 200 million tons of CO2, nearly 3% of the United States' carbon emissions in 2018
---
Scientists are increasingly warning that to avoid catastrophic impacts from climate change, the world's governments must implement massive reductions of warming emissions and begin a drawdown of greenhouse gases (GHG) from the atmosphere over the decade ahead.  For a safe and healthy future for all, endorse the Climate-Safe California Platform to implement scalable solutions that can reverse the climate crisis.
---
Read More: https://grist.org/climate/can-china-go-net-zero-two-charts-show-just-how-ambitious-xi-jinpings-goal-is/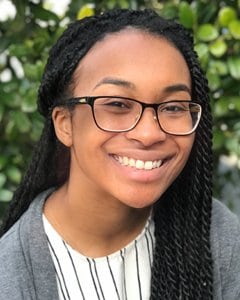 Nina Turner
Energy Programs and Communications Coordinator
Janina is a graduate of the Energy Management and Design program at Sonoma State University with experience in non-profits that specialize in sustainability and volunteerism.
Read full bio