By Rosanna Esparza and Ashley Hernandez, The Sacramento Bee
---
ACTION ALERT: Send Governor Newsom a message now to reverse his decision and halt fracking.
Highlights
California Governor Gavin Newsom approved 24 new fracking permits for the state in the midst of shelter-at-home mandates as the COVID-19 pandemic rages on.
Though Newsom is doing great at keeping Californians safe during this pandemic, his leadership and aggressive policies should apply to regulating and shutting down the oil industry as well
Pollution from oil wells is prevalent in places such as Kern County and South Los Angeles, leading these areas to have higher rates of respiratory issues
The oil industry has successfully lobbied the federal government in efforts to suspend environmental regulations regarding pollution due to the coronavirus. Now the California Independent Oil Producers Association has sent letters to the Governor asking him to halt plans to hire new positions at California's oil regulating body intended to focus on enforcement
Governor Newsom should prioritize public health in our most vulnerable communities and not the needs of the fossil fuel industry
---
Increased air pollution from fires and fossil fuel emissions makes all of us more vulnerable to the current COVID-19 pandemic. With community energy resilience we can ensure that our power is clean and not further contributing to emissions in our communities. For a safe and healthy future for all, endorse the Climate-Safe California Platform to implement scalable solutions that can reverse the climate crisis.
---
Read more: https://www.sacbee.com/opinion/california-forum/article242059966.html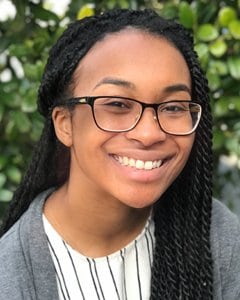 Nina Turner
Energy Programs and Communications Coordinator
Janina is a graduate of the Energy Management and Design program at Sonoma State University with experience in non-profits that specialize in sustainability and volunteerism.
Read full bio