By Lisa Cohn, Microgrid Knowledge 
---
Highlights
The Clean Energy community called for relief in the recent federal stimulus package as the industry has taken a critical hit due to the COVID- 19 pandemic.
Over 100,000 clean energy sector workers have lost their jobs due to business shifting during the pandemic and the industry could lose half of its workforce in the coming weeks, erasing the growth the industry gained during the last year 
It was projected that the industry would have contributed $25 billion to the economy
Offering the Solar Investment Tax Credit (ITC) as accessible cash payments is a top priority for the industry since many companies won't have tax liabilities. The ITC is the largest source of savings for solar installations but the credit is dropping from 30% to 26% this year
Many solar projects are postponed this year, meaning these projects do not qualify for the 30% ITC unless the project meets certain qualifications 
 The Institute for Local Self-Reliance is calling for the U.S. government to invest $450 billion to equip 30 million rooftops with solar panels, providing installation jobs and clean energy for homes
The Alliance for Rural Electrification is calling for fast-tracking existing procurement and funding procedures for decentralized renewable energy projects, and electrifying rural health facilities
---
Increased air pollution from fires and fossil fuel emissions makes all of us more vulnerable to the current COVID-19 pandemic. With community energy resilience we can ensure that our power is clean and not further contributing to emissions in our communities. For a safe and healthy future for all, endorse the Climate-Safe California Platform to implement scalable solutions that can reverse the climate crisis.
---
Read more: https://microgridknowledge.com/microgrid-growth-covid-19/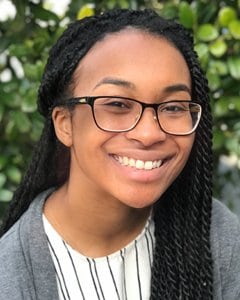 Nina Turner
Energy Programs and Communications Coordinator
Janina is a graduate of the Energy Management and Design program at Sonoma State University with experience in non-profits that specialize in sustainability and volunteerism.
Read full bio