By Abrahm Lustgarten, ProPublica
---
Highlights
Inevitable climate-change fueled catastrophes such as wildfires and hurricanes will increase the challenges presented by the COVID-19 pandemic.
Climate change has amplified the threats of natural disasters over the years and will prove disastrous as the pandemic rages on worldwide
The U.S. National Climate Assessment warned that scientists and officials often fail to consider "compound extremes," meaning the impact of multiple disastrous events occurring at once
There are 25 states at risk for major flooding events this spring. Warm waters in the Gulf of Mexico make it likely that a hurricane will make landfall this summer when we are likely to still be fighting the effects of the COVID pandemic
If major events occur that force people into evacuation centers, it will be hard to maintain social distancing and nearly impossible to self-isolate, creating an environment where more people can become sick
The economic toll of a disaster during this pandemic can raise recovery costs by the billions
States should start planning how to handle a disaster during this pandemic by reviewing preparedness plans and disaster response
FEMA has stated that it is working on disaster preparedness during the pandemic, but many people are skeptical that its efforts will be beneficial
---
Increased air pollution from fires and fossil fuel emissions make all of us more vulnerable to the current COVID-19 pandemic. Community energy resilience means power that is clean and reliable, even in the face of power shutoffs during disasters. For a safe and healthy future for all, endorse the Climate-Safe California Platform to implement scalable solutions that can reverse the climate crisis.
---
Read more: https://www.propublica.org/article/climate-change-wont-stop-for-the-coronavirus-pandemic?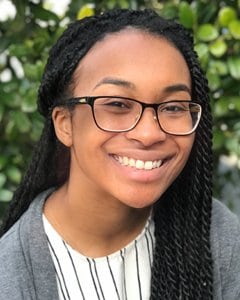 Nina Turner
Energy Programs and Communications Coordinator
Janina is a graduate of the Energy Management and Design program at Sonoma State University with experience in non-profits that specialize in sustainability and volunteerism.
Read full bio