Please join us for our next webinar: The California Legislative Outlook 2018: A Community Choice Energy View on Jan 24, 2018, Noon to 1pm.
This webinar will focus on challenges and opportunities emerging as we approach the 2018 legislative session in Sacramento. We are expecting a dynamic legislative session with many bills having a direct and indirect bearing on Community Choice Energy.
Our presenters are Shalini Swaroop, Deputy General Council for MCE Clean Energy, and Emily Pappas, a Partner at Niemela Pappas & Associates.
Attend the webinar to share your comments and questions!
Support for the Clean Power Exchange program provided by the Jonathan Logan Family Foundation.
Thank you sponsors! -CPX Team
For more info about all of our webinars past and present, please visit http://cleanpowerexchange.org/webinars/
Please direct any questions to woody@theclimatecenter.org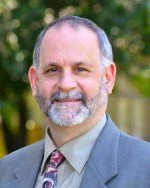 Woody Hastings
Phase Out Polluting Fuels Program Manager
Woody Hastings has served as The Climate Center's Energy Program Manager since 2010. He is an energy and environmental policy analyst, strategic planner, and community organizer with over thirty years of experience in the non-profit, governmental, and private sectors.
Read full bio