During this holiday season, we've had enthusiastic response from our donors to contribute to our cause.
In July, we announced a Logan Grant of up to $60,000 based on match donations from new donors and/or increased giving from existing donors.
With great appreciation, we announce that we've met the $60,000 match from the generosity of those donors. These funds are crucial to assure our success in bringing Community Choice to the San Joaquin Valley, an area with one of the highest levels of air pollution in the nation.
Also in November, we ran our first Facebook giving campaign, and are thrilled to report that we gained new donors and exceeded a second match goal.
The year is not over and another donor is challenging us again. She has offered a $10,000 match.
We have many new projects in 2018 and hope you will consider us in your year-end giving to continue to impact the use of clean energy by saving money, creating new jobs, and cleaning up our climate.
With gratitude and more to give,
Karen Barnes,
Development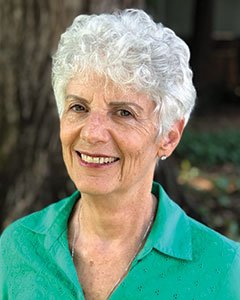 Karen Barnes spent over 25 years working in technology in Silicon Valley and volunteering with various non-profits. In the last 15 years, Karen has served on boards, and acted as development manager for social services and education organizations. Karen has a BA in Mathematics from University of California at Berkeley.
Read full bio