Community Choice Energy becomes stronger with each attack by its opponents and we are counting on you to make this true once again with this latest assault – this time, by the California Public Utilities Commission (CPUC).
On December 8th, the CPUC issued a Draft Resolution that oversteps its authority and if passed, will impose substantial burdens on newly forming Community Choice Agencies (CCAs). The deadline for formal comment is January 11. Click here for details on how to comment.
The voting meeting where the Commission may decide the fate of many emerging Community Choice agencies throughout California is scheduled on Thursday, February 8. Mark your calendars and please be there in San Francisco on February 8, 2018
If the Draft Resolution is adopted on February 8th, costs, bureaucratic obstacles, and delays of over two years could be imposed, killing the momentum of a community-supported clean energy boom.
Please click HERE for all the tools and resources you need to help defend the leading catalyst of the local clean energy economy… Community Choice Energy!
For more information contact woody@theclimatecenter.org
---
Two reasons to trust Community Choice agencies – they are not monopolies and they are local by Woody Hastings
Reports about the positive economic impact of Community Choice:
Community Choice Energy: What is the Economic Impact of Local Renewable Power Purchasing? A San Joaquin Valley California Case Study, prepared for The Climate Center by Ben Foster, Fosterra Clean Energy Consulting
Community Choice Energy: What Is the Local Economic Impact? prepared by The Climate Center and Fosterra
San José, California, Case Study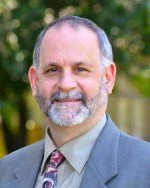 Woody Hastings
Phase Out Polluting Fuels Program Manager
Woody Hastings has served as The Climate Center's Energy Program Manager since 2010. He is an energy and environmental policy analyst, strategic planner, and community organizer with over thirty years of experience in the non-profit, governmental, and private sectors.
Read full bio