by Mattias Lehman, Medium
---
Highlights
Mattias Lehman of the Sunrise Movement, a youth-led climate movement working for the end to the climate crisis, shares how environmental groups need to focus more on racial inequality.
The climate movement is typically focused on nature-based initiatives such as "Save the Trees" and "Save the Polar Bears," but rarely provides emphasis on saving the Black and Brown communities that have been experiencing environmental racism throughout history
The climate crisis is a major contributing factor to the migration of peoples to other countries. Many are seeking refuge from drought and famine
Environmental groups must speak out on injustices within the immigrant communities because immigrants are directly impacted by climate effects. To be silent is to be complicit with the racism that keeps these communities on the frontlines, in detention centers, and held in cages
Supporting and working towards defunding, reforming, and abolishing structures in this country built on principles of systemic racism is an important step for building a just, green, and equitable future
---
The Climate Center's urgent climate policy goals will only be achieved if we also close the climate gap and ensure that communities of color are no longer disproportionately harmed. There cannot be climate justice without racial justice.
---
Read more: https://medium.com/sunrisemvmt/the-climate-justice-movement-must-oppose-white-supremacy-everywhere-by-supporting-m4bl-4e338cf91b19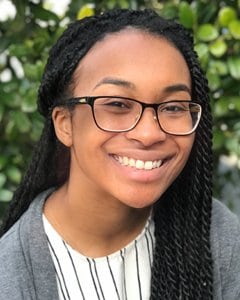 Nina Turner
Energy Programs and Communications Coordinator
Janina is a graduate of the Energy Management and Design program at Sonoma State University with experience in non-profits that specialize in sustainability and volunteerism.
Read full bio