by Dimitra Kessenides, Bloomberg Businessweek 
---
Highlights
The COVID-19 pandemic has resulted in an increased interest in electric bicycles, or e-bikes for short, as a sustainable mode of transportation and exercise
Specialized Bicycle Components Inc., based in Morgan Hill, California, built their first e-bike in 2013. They now have seven e-bike models and their sales have doubled over the past three years
Owner Mike Sinyard believes the electric vehicle of the future will be e-bikes:
"There are analysts saying that the most important EV isn't cars but bicycles"
Though they are surging in popularity, e-bikes are still pricey for some consumers 
Anisha Sharma, the lead for Deloitte's Tech, predicts the number of bikers is likely to decrease this year due to work from home and lockdown mandates 
However, increases in city and suburban density may help push e-bikes forward as an alternative over a second car
---
The Climate Center's Climate-Safe California campaign includes supporting clean mobility by working with partners to establish incentives that will help cities safely weave carbon-free technologies like electric bikes into their infrastructure.
---
Read more: https://www.bloomberg.com/news/articles/2020-05-15/lighter-and-faster-e-bikes-may-start-replacing-second-family-car?sref=ABTRBDIh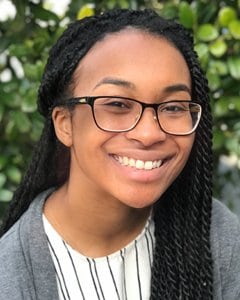 Nina Turner
Energy Programs and Communications Coordinator
Janina is a graduate of the Energy Management and Design program at Sonoma State University with experience in non-profits that specialize in sustainability and volunteerism.
Read full bio