Webinar: Investing in Farmers for Nature-based Carbon Sequestration
Thursday, July 28, 2022, 10-11:30 AM PT
This webinar is the seventh in The Climate Center's Investing in Climate Action for Jobs, Health, and Equity webinar series.
Farmers and ranchers can and should be a big part of the solution to the climate crisis. Climate-smart agricultural practices can sequester significant amounts of carbon while also improving soil health, increasing water retention in the soil, and making the land more drought-resilient and productive. On this webinar, policymakers, conservationists, and farmers discuss the transition towards more resilient farming and ranching practices and what investments are needed to scale climate-smart agricultural practices in a way that supports the growers of our food.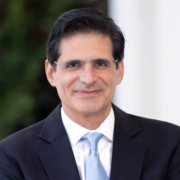 Senator Josh Becker is a public policy innovator working at the nexus of community activism, technology and social justice. Elected to the State Senate in November 2020, Senator Becker represents the residents of California's 13th Senate District, which comprises most of San Mateo County and the northern part of Santa Clara County.
He is the author of several bills focused on accelerating California's transition to 100% clean energy and net zero emissions, voter access and justice reforms, and leveraging technology to provide greater economic mobility for all Californians.
Patricia Hickey is the Managing Director at the Carbon Cycle Institute. Over the course of her career, Patricia has worked for universities, conservation districts, and agricultural land trusts to advance natural resource conservation and the development and adoption of innovative conservation programs. She has served in executive director roles for the Washington State Association of Conservation Districts and the Mendocino County Resource Conservation District, and as the Agricultural Program Director for the Gold Ridge Resource Conservation District. While serving as the Stewardship Director for Marin Agricultural Land Trust, Patricia was a Steering Committee member of the Marin Carbon Project. She brings 16 years of experience working directly with the agricultural community on climate adaptation and mitigation.
Albert Straus is the founder and CEO of Straus Family Creamery—the first 100% certified organic creamery in the United States. Albert has been a leader in sustainable organic farming practices for many decades. He is a strong advocate for organic, non-GMO dairy production, environmental stewardship, family farms, and the true cost of production. At his dairy–Straus Dairy Farm—the first certified organic dairy west of the Mississippi River—Albert has invested in climate-positive dairy practices, creating a pathway to a carbon-neutral dairy farming model by 2023. He is extending this model to Straus Family Creamery's suppliers by 2030. Fast Company named Albert one of 2020's Most Creative People in Business. In 2019, the Marshall creamery became the first in the world to receive TRUE® Zero Waste Certification.
Emilie Winfield is the Regional Coordinator for the North Coast Soil Hub, where she works to increase understanding of how to manage agro-ecosystems for soil health and advance adoption of climate-friendly practices. Emilie works with local resource conservation districts, agricultural producers and other regional partners to provide education opportunities for learning about soil health and carbon farming, bring in resources to support planning and implementation, and overcome barriers to adoption. Emilie has a B.S. in Plant Sciences from UC Santa Cruz and an M.S. in Environmental Policy and Management from UC Davis. Prior to joining the North Coast Soil Hub, Emilie managed organic farms, provided training on sustainable agriculture, and participated in research on plant-microbe interactions, root systems architecture in soil, and the impacts of soil amendments on working lands. 
Baani Behniwal joined The Climate Center in June of 2022 as the Natural Sequestration Initiative Manager. In this role, she leads the Center's work on advancing nature-based carbon sequestration solutions to fight the climate crisis while protecting our natural lands and delivering a multitude of co-benefits for both the environment and affected communities. Throughout her career, Baani has worked as a community organizer, organic farm apprentice, and registered lobbyist. The focus of her work and studies have ranged from sustainable development and climate-smart agriculture to the circular economy. She holds a dual M.A. in International Affairs and Natural Resources and Sustainable Development from American University and the UN-mandated University for Peace, as well as a B.S. in Cognitive Science from the University of California, Irvine.
Bruce Rominger is a fifth generation California farmer. With his brother Rick he grows a variety of different row crops, grains and tree nuts on owned and rented land on the west side of Yolo County. He is well known as a pioneer of sustainable farming practices like planting cover crops and integrating wildlife friendly practices on his farm by planting native plant hedgerows, oak groves and riparian corridors around his field edges and rangeland. Bruce has served on the board of many agricultural organizations including the Yolo County Resource Conservation District, UC Davis Sustainable Ag Systems project, his local irrigation district and is currently the Chairman of the board of the California Tomato Growers Association.