by David Iaconangelo, E&E News
---
Highlights
Less than a month after Californa Governor Newsom's executive order, New Jersey is now the first state on the East Coast to call for a ban of gas cars by 2035 in order to reach the state's goal of 80% carbon dioxide reductions by 2050
The proposal from the Department of Environmental Protection works to ensure that at least 110,000 new electric vehicles are sold every year through 2025
For the 2035 ban to be fully implemented, either the governor or the Legislature would need to take additional action by enacting a law or through executive directives.
Other states that are looking to implement a gas car ban are Washington and Colorado
---
The Climate Center's Climate-Safe California Platform includes solutions for clean mobility to cut greenhouse gas emissions from transportation. Governor Newsom's recent Executive Order N-79-20 banning the sale of new gas-powered cars and trucks by 2035 is a great first step, but more is needed to secure climate stability. The Climate Center released a requested Executive Order in alignment with our Climate-Safe California Platform shortly before the Governor's announcement. 
---
Read More: https://theclimatecenter.org/california-greenlights-electric-vehicle-charging-program-for-38000-new-charging-stations/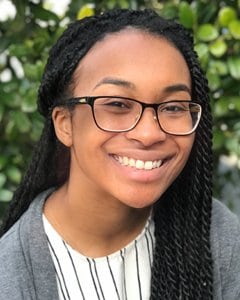 Nina Turner
Energy Programs and Communications Coordinator
Janina is a graduate of the Energy Management and Design program at Sonoma State University with experience in non-profits that specialize in sustainability and volunteerism.
Read full bio