The Climate Center works in collaboration with several organizations in coalitions working for equity-centered transportation policy in the advancement of sustainable mobility, including a transition to zero-emission vehicles.
The Governor's Executive Order ending registrations of gas cars
We are grateful to Governor Newsom for his Executive Order N-79-20 on September 23, 2020 requiring 100% of all new in-state sales of cars and light trucks to be zero-emissions vehicles by 2035. We urge the governor to take further action.
With transportation being the single largest source of global warming pollutants in California and nationwide, this announcement is a major step forward. As the biggest car market in the US, California wields significant influence on other car markets across the country and the world. Learn more and urge more action today.
---
COVID-19 and transportation
In the face of the COVID-19 pandemic, we must re-examine the ways in which we move around. Our rampant fossil fuel use for transportation has compromised our air quality and the lung health of our most vulnerable. The virus, which is especially deadly for people with respiratory issues, is testing our ability to keep the entire healthcare system functioning in the face of inundation. Additionally, as public transit agencies face catastrophic budget shortfalls from lack of ridership, the systems that millions of people rely upon to get to work and school are on the brink of financial ruin. What will we do as a society if these workers cannot get to their jobs when this crisis is over? Now is the time to think about investing in systems that support a healthy future for all of us. These systems must be clean and healthy (fossil-fuel-free), safe, and financially resilient (well-funded) to weather these kinds of emergencies. Micro-mobility (electric scooters and bikes) may have a unique role to play during these trying times when it's important not to share enclosed spaces.
As lawmakers come together to secure an economic stimulus, we at The Climate Center are committed to working with state and local lawmakers to harness this unprecedented investment in our economy to put us on track for a climate-safe future, which must include climate-safe transportation.
---
Clean mobility is key to an equitable and climate-safe world
Clean and equitable transportation solutions exist. And yet, a dirty and inequitable system of gas-powered vehicles still dominates our roads. California's transportation sector is the #1 source of California's global warming pollution, accounting for roughly 41% of the state's total measured greenhouse gas (GHG) emissions.
Our gas-powered vehicles are also bad for our health. A new study finds that breathing fossil fuel-polluted air shortens people's lives by an average of three years– an impact greater than smoking, HIV/AIDS, vector-borne diseases, and violence. This pollution hits lower-income communities the hardest because they are on the front lines of oil refineries and heavy traffic corridors.
---
Gas-powered vehicle phase-out
---
Electric Vehicles
Electric vehicles are powerful, reliable, safe, clean, convenient, and affordable.
While all technologies– from our cell phones to refrigerators– have a footprint, multiple analyses still show that EVs are much cleaner than the fossil fuel alternatives and the oil and gas infrastructure needed to maintain them. 
---
Reducing our dependence on cars
To achieve our science-based goal of 80% below 1990 levels of emissions by 2030, we must also reduce our dependence on cars, whether or not they are electric. While electric vehicles are preferable to gas-powered vehicles, we should also question EVs – and private vehicle ownership itself, given the embodied energy in single-passenger vehicles and the enormous land and resource use that the costly construction and maintenance of roads require.
This year, California spent 81% of its transportation budget on highways and roads—and just 19% on public transit. Reprioritizing transportation investments will be critical. We must support affordable housing near jobs and fast, emission-free public transit, as well as implementing programs that reduce pollution and improve health, especially in lower-income communities.
Batteries (and energy resilience) on wheels
Bus systems across California have huge potential to reduce emissions. Bus rapid transit using electric buses on dedicated bus lanes holds great promise for transporting people more efficiently without pollution. Curitiba, Brazil has one of the most famous and copied models for bus rapid transit, partly because it cost 50 times less than rail. Bus rapid transit has now spread to the United States, South Africa, and China. In 2019 New York City closed off 14th street to private cars, giving busses the freedom to travel unimpeded, and San Francisco has done something similar on Market Street. A system of electric rapid buses could prove affordable, efficient, clean, and equitable for Californians, and the technology for electric buses is already being used. As of last May, China had 421,000 electric buses operating. Perhaps the most exciting thing about this model is that electric buses (and electric cars for that matter) are essentially batteries on wheels that can store energy in solar-powered microgrids.
The Climate Center has been working to create a plan for community energy resilience that includes batteries on wheels and will bring more safety and reliability to our electric grid. 
---
Transforming our streets for pedestrians and micro-mobility
Improved infrastructure for mico-mobility, including electric scooters and bikes
Micro-mobility is a rising trend to address the need for "last-mile" commutes that get people from the last stop on their bus or train to their destination. Consider that 46% of car traffic in the US is caused by cars on trips less than three miles. In 2018, shared and dockless electric scooters pioneered by Lime and Bird in the US were so quickly adopted that Bird and Lime became the fastest ever US companies to reach billion-dollar valuations, with each achieving this milestone within a year of inception. In fact, Lime took only 20 weeks to reach one million users (and six million users by 58 weeks), compared with ride-hail company Lyft, which took 61 weeks to pass the one million user threshold. The Climate Center is working with partners to establish which incentives will help cities safely weave carbon-free technologies like electric scooters into their infrastructure.
---
Pedestrian-only streets
Pedestrian-only streets like İstiklal Avenue in Istanbul show the potential upside of simply closing off streets to cars. The street is visited by nearly 3 million people per day on weekends and bustles with commerce, not tailpipes. In California, some groups are already transforming the streets to achieve a similar vision. Third Street Promenade was an early success in Santa Monica and now a local group called CicLAvia is creating vibrant public spaces on car-free streets throughout Los Angeles County. Since 2010, over 1.8 million people (80% of LA County) have experienced CicLAvia's car-free streets spanning 220 miles. Local and state policymakers can provide incentives to close off streets to cars.
---
The Climate Center conducts policy research to understand trends in mobility that will affect our ability to decarbonize the transportation sector. With our partners, we are finding solutions and taking them to Sacramento and to local jurisdictions where we know they can be transformative. Support our work.
---
Zero-emission ride-hail services
The rise of ride-hail companies like Lyft and Uber have caused an increase in traffic (and emissions) in American cities. Local and state policymakers can provide incentives for ride-hail companies that help their drivers go electric and pack their cars full of more people.
---
Congestion pricing
Congestion pricing– which charges vehicle owners to enter some areas of a city at peak times–  puts the power in the hands of local officials, who don't have to wait for national politics to catch up in order to affect traffic flow, air quality, and greenhouse gas emissions from transport in their communities. London was one of the earliest cities to adopt congestion pricing and now it has the track record to prove that it works. Between 2002 and 2014, the number of private cars coming into the zone fell by 39%. State policy to support congestion pricing can help large cities get a handle on their traffic-clogged streets, improve air quality, and reduce emissions.
---
Climate Friday: Batteries on Wheels
Erika Myers, Global Senior Manager of Electric Vehicles at the World Resources Institute, and Kurt Johnson, Community Energy Resilience Director at The Climate Center, discussed how mobile battery storage can help meet the challenges of today, and what policymakers and regulators must do to ensure that mobile storage reaches its potential for a resilient, equitable, and climate-safe future. Learn more.
Webinar on Clean Transportation 
---
Global action to phase out pollution
Click here to see a list of nations who have made commitments to phase out Internal Combustion Engine ("ICE") vehicles.
---
EV 101
EV 101 is your resource for easy-to-understand information answering your questions about electric vehicles.
https://theclimatecenter.org/wp-content/uploads/2019/09/Gavin-Newsom-in-Stanford.jpg
1440
2160
Ryan Schleeter
https://theclimatecenter.org/wp-content/uploads/2021/11/The-Climate-Center-Logo_RGB-1.svg
Ryan Schleeter
2021-09-23 11:53:01
2021-09-23 11:59:00
Governor Newsom announces $15 billion down payment for climate resilience, but more is needed
MIKE JACOBS
https://theclimatecenter.org/wp-content/uploads/2017/12/Installing-Solar-Panels-1.jpg
956
2160
Vincent Wiraatmadja
https://theclimatecenter.org/wp-content/uploads/2021/11/The-Climate-Center-Logo_RGB-1.svg
Vincent Wiraatmadja
2021-06-16 15:51:46
2021-06-16 16:34:02
California's budget surplus is a historic opportunity for climate-safe investments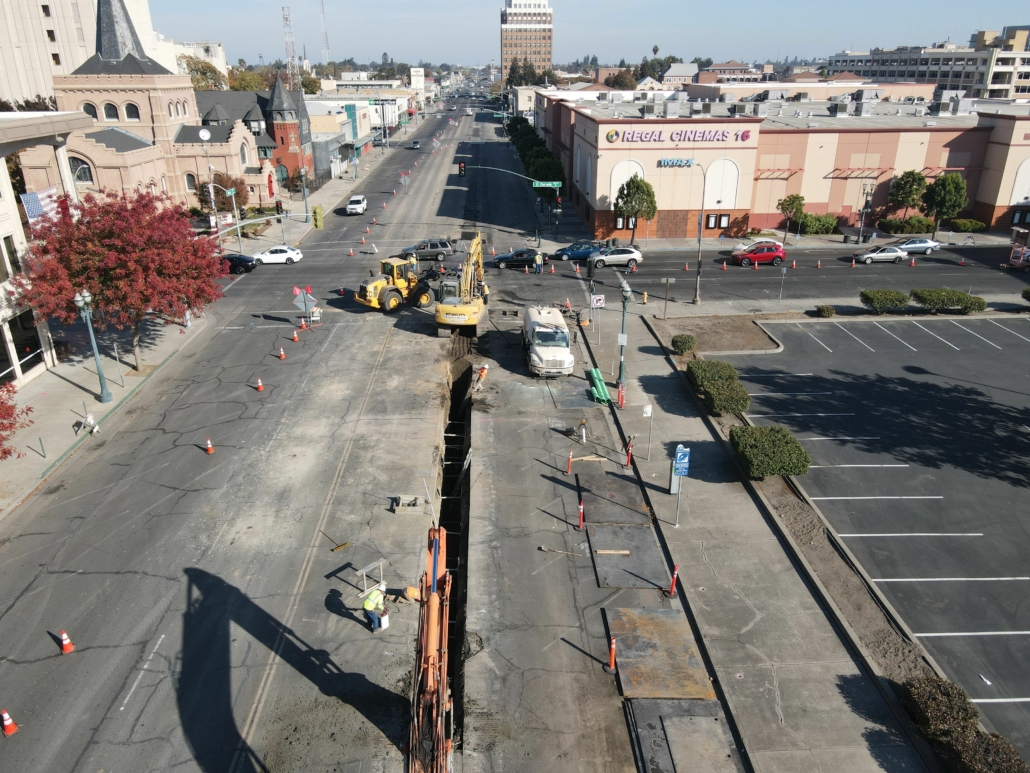 https://theclimatecenter.org/wp-content/uploads/2021/05/MinorAve-1-scaled.jpeg
https://theclimatecenter.org/wp-content/uploads/2021/05/MinorAve-1-scaled.jpeg
1920
2560
Davis Harper
https://theclimatecenter.org/wp-content/uploads/2021/11/The-Climate-Center-Logo_RGB-1.svg
Davis Harper
2021-05-04 13:32:46
2021-05-06 15:01:22
Sustainable mobility is key for a Climate-Safe California
Opposition to recent clean cars legislation
Click here to see a list of special interest groups who recently opposed clean cars legislation in California.
---
Resources
Click here for a list of agencies developing policies for clean mobility.