By Jim Stinson, Utility Dive
---
Highlights
Many EV truck manufacturers have preorders to help replace traditional fleets. Nikola has 14,000 trucks on preorder, with the first delivery of battery-electric trucks to European fleets expected in 2021 
Though the price of oil has dropped significantly over the past few months, fleets are still committed to transitioning to battery-powered trucks to keep on track with company environmental goals:
"Our target customers are typically very large and often global enterprises, and they need our battery-electric vehicles (BEVs) and our fuel-cell electric vehicles (FCEVs) … in order to meet their announced strategic environmental, social and governance commitments," -Nikola Motor president Mark Russell 
One example is Toyota, which has a plan to reduce its vehicle emissions by 90% by 2050
Battery costs have declined as much as 80% over the last decade and are expected to decline by an additional 50% over the next decade, making EVs cheaper than gas vehicles by 2030
Fleet management company Samsara released survey results of 300 fleet managers, with 90% agreeing that EVs are the future of commercial fleets
The survey also found 85% of electric truck owners said traditional vehicles cost more than electric trucks to maintain and half of fleet managers surveyed would use the cost savings to increase pay for their drivers
---
The Climate Center's Climate-Safe California campaign calls for investments and bold policies to support clean mobility, including a phase-out of all gas-powered vehicles.
---
Read more: https://www.utilitydive.com/news/Electric-Class-8-trucks-CARB-2020-coronavirus/578211/?for-guid=63e868fa-1cf5-4fa7-b26b-b327793d1d86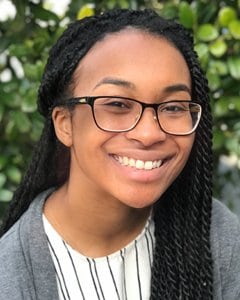 Nina Turner
Energy Programs and Communications Coordinator
Janina is a graduate of the Energy Management and Design program at Sonoma State University with experience in non-profits that specialize in sustainability and volunteerism.
Read full bio