By Michael J. Coren & Dan Kopf
---
Highlights
Since the COVID-19 pandemic, more people have been riding bicycles as their form of transportation and for recreation.
According to market research firm NPD, sales of recreational bikes rose 121% to nearly 250,000 in March, while stationary exercise bikes and indoor stands nearly tripled to about 200,000 units.  Rails-to-Trails Conservancy reports that 57% more cyclists are hitting the bike trails across the United States
Affordable bikes are selling out and REI has reported they are selling four times as much cycling equipment compared to last year
Though bikes are increasing in popularity, most bikes are manufactured in Asia, and the coronavirus shutdown slowed production
This will be the third great bicycle boom in American history:

The craze lasted through an economic depression up until the wide availability of cars
Interest spiked again between 1965 and 1975 as faster, cheaper multi-speed bikes hit the market, causing more bikes to be sold than cars

Cities across Europe have encouraged more cycling and walking by banning cars on city streets, converting car lanes to bike lanes, and offering subsidized bike repairs. Similar efforts are being seen within the US
If the US wants to see more biking as a long term alternative to cars, there needs to be more dedicated infrastructure for cyclists in order to prevent accidents
---
The Climate Center supports the transition to clean mobility, including a phase-out of all gas-powered vehicles and the adoption of alternative forms of transportation.
---
Read more: https://qz.com/1859383/bike-demand-soars-as-covid-wary-riders-ditch-transit-for-cycling/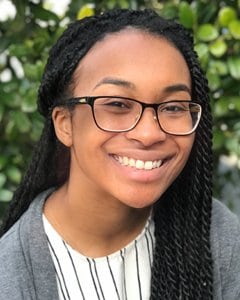 Nina Turner
Energy Programs and Communications Coordinator
Janina is a graduate of the Energy Management and Design program at Sonoma State University with experience in non-profits that specialize in sustainability and volunteerism.
Read full bio