On Monday, March 8th, the Kern County Board of Supervisors voted unanimously to pass a revised ordinance supported by oil industry interests to approve over 2,700 new oil wells per year. This amounts to 40,000 new wells by 2036. 
Hundreds of constituents and community leaders spoke out against the ordinance in a daylong board meeting. Many environmental leaders argued that the ordinance would only increase health impacts to surrounding communities as well as cause detriment to the local environment.
Oil wells and hydraulic fracking chemicals contaminate the ground water and drinking water for neighboring communities. These chemicals can potentially lead to cancer, birth defects, and liver damage. In regard to air quality, volatile organic compounds and nitrogen oxides are released into the air and most families living near these sites experience asthma, and other respiratory illness. These families are experiencing long time exposure and it's non-occupational, just living day in and day out near these wells is harmful. The development of oil and gas can also cause long-term damage to our public lands by disturbing the land, increasing erosion, and stripping vegetation.
Kern County produces 80% of California's oil and gas. These vested industry interests hold financial clout in the region and that was very apparent with the unanimous decision made by the Kern County Board of Supervisors. 
However, there is hope on the horizon with new legislation: Senate Bill 467 introduced by Senator Scott Wiener and Senator Monique Limón. This bill would halt the renewal of permits for hydraulic fracking starting on January 1, 2022. The bill also restricts all new or modified permits for oil and gas production creating a 2,500 feet buffer zone from any school, community residence, or healthcare facility. 
The Climate Center's Climate-Safe California campaign includes the equitable phase-out of fossil fuels with a Just Transition for workers as the first step toward a healthy and vibrant climate-safe future for all Californians. We are working with partners to secure more legislation to this end. We continue to build support for our Climate-Safe California campaign to show that across the state, Californians want an equitable clean energy future. Show your support today by endorsing Climate-Safe California.
Kern County residents who have been failed by their elected representatives and other Californians on the frontlines of fossil fuel extraction, production, and use are counting on us all to support an end to our fossil fuel reliance. Let's not let them down.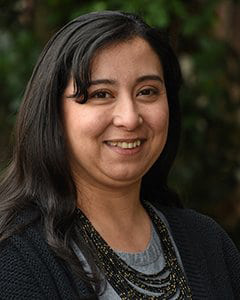 Destiny Rodriguez has worked on air quality, health, and environmental issues in the Central Valley for over a decade. Destiny has worked for the Central California Asthma Collaborative, Central Valley Air Quality Coalition, Coalition for Clean Air, National Parks Conservation Association, and the San Joaquin River Parkway and Conservation Trust. Destiny has a B.S. in Mass Communications Journalism with an emphasis on Public Relations, and Chicano Latin American Studies from California State University, Fresno.
Read full bio