How to get to net-negative emissions by 2030

Experts from across California discussed the latest climate science, targets for emissions reductions, and the policies needed for an equitable transition away from fossil fuels, toward sustainable mobility, decarbonized buildings, and natural carbon sequestration. We also discussed how to finance climate action at scale, and what a just transition to a clean economy that serves frontline communities looks like.
We invite everyone involved to contribute their expertise to the refinement of the policy platform.
Background: Climate-Safe California is a suite of bold policies to the climate crisis. Climate experts have called it a unique, urgently needed and comprehensive campaign that will catalyze similar efforts in other states, the nation, and the world. Read more below and endorse the Climate-Safe California platform here (with detailed scientific references).
---
Webinar Recordings
Presenters: Ben Santer, Ellie Cohen, and Jason Barbose
January 26th, 2021
After what we have all been through in 2020, it is clear that climate impacts are more severe than anticipated and are happening faster than we thought. Ben Santer, an award winning climate scientist, who has stood up to the Trump administration's attempts to muzzle him and his colleagues by speaking truth to power and just doing good science, will discuss the most recent science, some of the implications of what we face, and the urgent need for accelerated action. Ellie Cohen will offer a brief overview of the Climate-Safe California suite of policies that address the climate crisis at the speed and scale required.
Click here for presentation slides, recording, and presenter bios →
---
Presenters: California State Senator Scott Wiener; Ingrid Brostrom, Center on Race, Poverty & the Environment; Gustavo Aguirre, Central California Environmental Justice Network; Greg Karras, Community Energy reSource; Steve Garey, former refinery worker
February 23, 2021
How do we transition away from fossil fuels to high-road, climate-friendly jobs? Speakers will discuss the current impacts of fossil fuel production on frontline communities and what needs to be done to address them, a plan for decommissioning California refineries, and the possibility of enacting a fracking ban. What does the clean energy future look like?
Click here for presentation slides, recording, and presenter bios →
---
Presenters: Amee Raval, Asian Pacific Environmental Network; Melicia Charles, Silicon Valley Clean Energy; Lorenzo Kristov, former CAISO Policy Principal; Katrina Leni-Konig, California Energy Commission​; David Burdick, TerraVerde Energy; Rachel McMahon, Sunrun; Jason Simon, Enphase; Ardi Arian, Renewable America.
March 26, 2021
To equitably reduce emissions and protect communities from worsening climate impacts, we must engage local voices in planning clean energy microgrids with storage to power resilience hubs, as well as health centers, fire stations, grocery stores, and other critical facilities during planned and unplanned outages. These hubs, powered by clean, affordable, reliable, and safe electricity, can provide essential services organized by and for the people who live there. In this webinar, we will explore the opportunities and challenges to this vision from a variety of perspectives.
Click here for presentation slides, recording, and presenter bios →
---
Presenters: Assemblymember Phil Ting; Dr. Joseph K. Lyou, Coalition for Clean Air; Andrea Vidaurre, Peoples Collective for Environmental Justice; Tin Le, Bay Area Air Quality Management District; Ruben Aronin, Better World Group; Lillian Mirviss, Center for Sustainable Energy; and Ricardo Hidalgo, International Brotherhood of Teamsters Union
April 21, 2021
This webinar focused on multiple aspects of transportation and mobility, with a focus on achieving equity in the transportation sector. It included experts on electric vehicles, heavy equipment and freight, and the policies that will transform the transportation sector. Emissions from the transportation sector account for just over half of all greenhouse gas emissions in California. It is essential that we accelerate policies and programs that wean us off fossil fuel-based transportation systems as soon as possible.
Click here for presentation slides, recording, and presenter bios →
---
Presenters: Assemblymember Robert Rivas; Jeanne Merrill, California Climate and Agriculture Network (CalCAN); Albert Straus, Straus Family Creamery; Michelle Passero, The Nature Conservancy; Aaron Schreiber-Stainthorp, Jackson Family Wines; Ellee Igoe, Solidarity Farm; and Amanda Hansen, California Natural Resources Agency
May 24, 2021
Reducing the carbon that we are putting into the atmosphere is not enough. We must also draw down and sequester hundreds of millions of metric tons of carbon. This webinar covered natural techniques for carbon sequestration through farming, ranching, and habitat restoration, as well as the prospects for a technological approach to sequestration.
Click here for presentation slides, recording, and presenter bios →
---
Presenters: Assemblymember Eduardo Garcia; Jamie Callahan, Office of Governor Gavin Newsom; Danny Cullenward, CarbonPlan; Denny Zane, Move LA; Dan Adler, California Governor's Office of Business and Economic Development; and Peter Luchetti, Table Rock Infrastructure Partner.
June 22, 2021
Decarbonizing our economy at the speed required by climate science will mean massive new investments in the needed solutions outlined in this webinar. This could come from thoughtful taxes, fees, bonds, or other financial instruments, and must include policy that leverages large-scale investment by private capital.
Click here for presentation slides, recording, and presenter bios →
---
Sponsors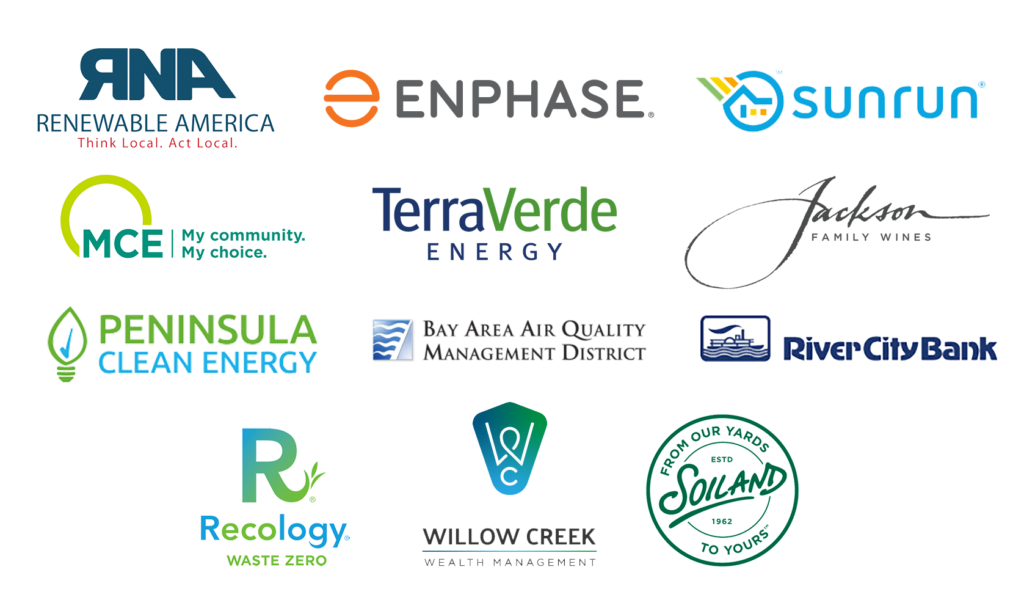 Promotional Partners