Climate-Safe California:
A Webinar Series to get us to Net-Negative Emissions by 2030
Our new Climate-Safe California webinar series will take a dive into the science, economics, policy, and technical aspects of our Climate-Safe California platform. In the first webinar on January 26th, 2021 at 10AM PST, Ben Santer, an atmospheric scientist at Lawrence Livermore National Laboratory (LLNL) will talk about the science behind our Climate-Safe targets. Learn more and register.
Climate-Safe California
 is a powerful solution to the climate crisis. Climate experts have called this a unique, bold, urgently needed and comprehensive campaign that will catalyze similar efforts in other states, the nation, and the world. Read more below and 
endorse the Climate-Safe California platform here 
(with detailed scientific references).
In this series of webinars we will bring experts from across California to discuss the latest climate science, targets for emissions reductions based on that science, and the policies that will transition us away from fossil fuels, lead to sustainable mobility, decarbonizing buildings, and natural carbon sequestration.  We will also cover how to finance climate action at scale, and what a just transition to a clean economy that serves frontline communities looks like.
The series will culminate with a policy summit that will focus on new legislative and administrative policy needed this year to achieve the vision of Climate-Safe California.  
We invite everyone involved to contribute their expertise to the refinement of the policy platform. 
---
Webinar #1 – Climate Safe California: What the Science Requires
January 26th, 2021 at 10AM PST
After what we have all been through in 2020, it is clear that climate impacts are more severe than anticipated and are happening faster than we thought. Ben Santer, an award winning climate scientist, who has stood up to the Trump administration's attempts to muzzle him and his colleagues by speaking truth to power and just doing good science, will discuss the most recent science, some of the implications of what we face, and the urgent need for accelerated action. Ellie Cohen will offer a brief overview of the Climate-Safe California suite of policies that address the climate crisis at the speed and scale required. Register Here!
Presenters: Ben Santer, Ellie Cohen, and Jason Barbose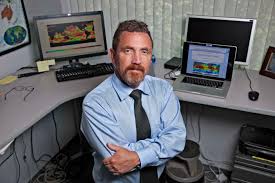 Ben Santer is an atmospheric scientist at Lawrence Livermore National Laboratory (LLNL). His research focuses on such topics as climate model evaluation, the use of statistical methods in climate science, and identification of natural and anthropogenic "fingerprints" in observed climate records. He is a pioneer endorser of Climate-Safe California.
Santer holds a Ph.D. in Climatology from the University of East Anglia, England. After completion of his Ph.D. in 1987, he spent five years at the Max-Planck Institute for Meteorology in Germany, where he worked on the development and application of climate fingerprinting methods.
 Santer served as convening lead author of the climate-change detection and attribution chapter of the 1995 IPCC report. His awards include the Norbert Gerbier–MUMM International Award (1998), a MacArthur Fellowship (1998), the U.S. Department of Energy's E.O. Lawrence Award (2002), a Distinguished Scientist Fellowship from the U.S. Dept. of Energy, Office of Biological and Environmental Research (2005), a Fellowship of the American Geophysical Union (2011), and membership in the U.S. National Academy of Sciences (2011). 
In addition to his research, he cares deeply about the communication of climate science to a wide range of audiences. He writes for the Scientific American blog and has appeared on "Late Night with Seth Meyers".
Ellie Cohen, CEO of The Climate Center, is a leader in catalyzing cross-boundary, collaborative and just solutions to climate change and environmental degradation. She has received numerous honors including the Beyond Duke Alumni Award for Service and Leadership (2019), the National Park Service Pacific West Region Partnership Award (2018) and the Bay Nature Environmental Hero Award (2012).
Ellie volunteers as an invited member of the County of Marin Drawdown Sequestration Collaborative, an appointed member of the San Anselmo Sustainability Commission and an appointed member of the Marin Municipal Water District's E-Bike Community Advisory Committee.
Jason Barbose is the Senior Policy Manager of Western States for the Union of Concerned Scientists. Jason advocates for UCS's policy priorities in California and other western states. He meets with government officials, builds partnerships with allies, and helps manage legislative and regulatory campaigns to advance UCS priorities on climate change, energy, and transportation issues. Prior to joining UCS, Jason worked on these issues at the Better World Group and Environment California. He holds a master of public policy from U.C. Berkeley and a B.A. in politics from U.C. Santa Cruz.
Upcoming Webinars:
---
Webinar #2: Phasing Out Fossil Fuels: A Just Transition in the Oil & Gas Drilling and Refining Sectors
Tuesday, February 23, 2021, 10am to 11:30am
How do we transition away from fossil fuels while ensuring a just transition for workers? Speakers will discuss the current impacts of fossil fuel production on frontline communities and what needs to be done to address them, a plan for decommissioning California refineries, and the possibility of enacting a fracking ban. What does the clean energy future look like? Register Here!
Presenters: Ingrid Brostrom, Greg Karras, Gustavo Aguirre, Jr, and Steve Garey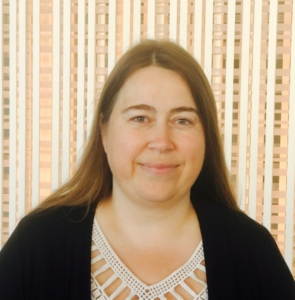 Ingrid Brostrom is the Assistant Director of the Center on Race, Poverty & the Environment based in Delano and Oakland, CA. She has legal and policy expertise in CRPE's environmental justice practice areas: toxics, climate justice, and land-use, with an emphasis on hazardous waste, oil and gas, and Just Transition. Ingrid was a member of the California Department of Toxic Substances Control's (DTSC) Community Protection and Hazardous Waste Reduction advisory committee and DTSC's consultation group for Metal Shredding facilities. Ingrid is also a steering committee member of Californians for a Healthy and Green Economy (CHANGE). Ingrid has taught Environmental Justice at UC Berkeley College of the Law since 2015. Prior to joining CRPE in 2006, Ingrid worked at a variety of environmental non-profits focused on conservation issues.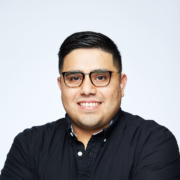 Gustavo Aguirre Jr is a California native whose parents were farm workers and traveled from the coast to the desert following the seasonal crops. Gustavo engaged in grassroots community organizing and social justice in 2006 as a senior at Foothill High School in East Bakersfield. Gustavo helped organize a walkout in solidarity with high school students across the nation protesting aggressive immigration laws. Prior to joining CCEJN, Gustavo worked as an organizer in Arvin, CA with Global Community Monitoring. Since 2014 and with CCEJN, Gus has coordinated the IVAN Reporting Network in Kern County and has conducted environmental literacy workshops, as well as community science data-gathering projects. Gustavo has participated in various state panels including California Air Resources Board- Office of Community Air Protections – AB 617 Consultation group and Department of Conservations SB 83- Underground Injection Control review panel representing environmental justice communities in the Central Valley.
Greg Karras is an independent consultant with over 35 years of experience as a Senior Scientist for Communities for a Better Environment, providing technical research, analysis, and review of information regarding industrial health and safety investigation, pollution prevention engineering, pollutant releases into the environment, and potential effects of environmental pollutant accumulation and exposure.
​He has extensive experience, knowledge, and expertise in the energy manufacturing sector, including petroleum refining, and in particular the refineries in the State of California. He has served as an expert for CBE and other non-profit groups in efforts to prevent pollution from oil refineries; to assess environmental health and safety impacts at refineries; to investigate alternatives to fossil fuel energy, and to improve environmental monitoring of dioxins and mercury.  He has also served as an expert for the City/County of San Francisco and local groups in efforts to replace electric power plant technology with reliable, least-impact alternatives.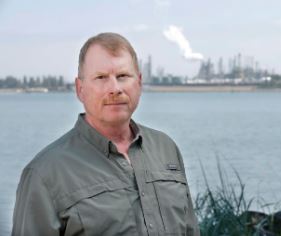 Steve Garey is a retired refinery worker that has spent 25 years working for both Shell and Tesoro in their refineries in Washington State. He served as President of United Steelworkers local 12-591 from 2010 until his retirement in 2015 representing workers in several refineries and related businesses. Steve represented west coast oil workers as a member of the National Oil Bargaining Rank and File Policy Committee during the oil strike in 2015. Since retiring he has served on the executive committee of the Washington State Blue Green Alliance and on the steering committee of the Climate Alliance for Jobs and Clean Energy in Washington.
---
Webinar #3: Power Local – Community Energy Systems for Sustainability, Reliability and Equity
Involving local communities in how a  more distributed energy system is planned and deployed so that it serves their residences and business is essential. We must use Distributed Energy Resources (DERs) to keep critical facilities up and running during planned and unplanned outages, especially in low-income communities. This webinar will summarize the policies that we need to get to a more decentralized and resilient grid.
Webinar: #4: Clean Mobility – Driving to 2030 with Speed and Equity
This webinar will focus on mobility broadly defined. It will include experts on electric vehicles, public transit in the age of COVID, micromobility, and the policies that will transform the transportation sector.
Webinar #5: Natural Sequestration – The Key to Solving our Climate Crisis
It is not enough to reduce the carbon that we are putting in the atmosphere, we must also drawdown and sequester hundreds of millions of metric tons of carbon. This webinar will cover natural means of carbon sequestration through farming, ranching, habitat restoration, and discuss the prospects for a technological approach to sequestration.
Webinar #6: Funding Climate Action – A Bond and Beyond
We will not be able to achieve the decarbonizing of our economy at the speed required if we do not secure the funding to pay for the needed solutions outlined in this series. This could come from thoughtful taxes, fees, bonds, or other financial instruments, and policy that leverages large scale investment by private capital.
Webinar #7: Climate-Safe California Policy Summit
The series culminate with a 3 hour policy summit in which we will recap the lessons and proposals from the previous webinars, and dive deeply into the short term and long term strategy and policy solutions needed to accomplish Climate-Safe-California's goals. A state senator will speak, there will be an update from the governor's office, and key regulatory agencies will be represented.
---
Interested in sponsor information? Please contact:
Interested in being a promotional partner? Please contact:
See what happened at last year's The Climate Center events! Click on the buttons below.