This summer I was lucky enough to to chaperone a group of vibrant youth leaders as they explored Hong Kong and Guangzhou China on an environmental education trip. Seventeen students from across the Bay Area were carefully selected from over 200 applicants to explore climate, sustainability, and environment in a Chinese cultural exchange. Participants included one of The Climate Center's Youth Advisory Board members Katie Morrison. The American Youth Leadership Program is a project of U.S. State Department of Education and Cultural Affairs.
Students spent the first few days in the dorms at Zongshan Secondary School. They dove right into an urban sustainability conference put together by college students from three different countries. Over 100 students attended the conference. They worked in teams to design their own cities. Met with community leaders and entrepreneurs and tackled social issues. The students' open hearts and minds, their natural curiosity and enthusiasm for learning was inspirational.
Urban Sustainability Introduction video
A critical component of our global climate protection strategy is building infrastructure and systems that support sustainable transportation. In the United States, transportation accounts for over 25 percent of our greenhouse gas emissions, second only to electricity production. China's ability to move millions of people efficiently is amazing. The USA has a lot to learn. Transportation is publicly subsidized. We never waited more than 3-4 minutes for a train and the cost is about $0.25 to ride anywhere in the city. Everyone has access and it is easy to use. We were lucky enough to take a cycling tour of the city with an organization called Cycle Canton. Guangzhou is filled with alleyways, side streets and markets you cannot see from a tour bus.
 The students met with civil engineer Bram van Ooijen to learn about China's planning efforts to restructure neighborhoods and make them more pedestrian and cyclist friendly. He introduced ideas like using medians, designated bike lanes and sidewalks, and pathways through neighborhoods to promote walking.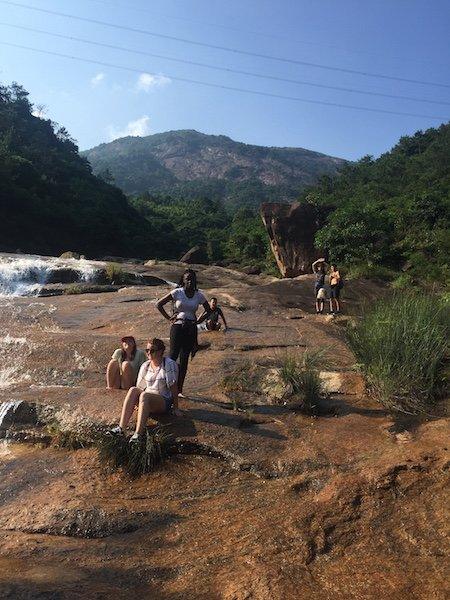 All of these plans help establish more secure places for people to travel. He also explained the design benefits of the Bus Rapid Transit (BRT), system that is implemented throughout China. "I was very surprised about all of the little things that go into building a very environmentally friendly and effective city." Says Donald Liu a sophomore from Skyline High School. After some additional exploration of the countryside and tasting delicious food, we left mainland China and headed for Hong Kong.
While Hong Kong is much smaller than the 17 million people living in Guangzhou, the density is much greater. Hong Kong is an international city. It has a lot to offer culturally, socially, and environmentally. The political environment in Hong Kong is more relaxed than the mainland and we were able to connect with a number of NGOs on a variety of issues. Food security, waste, water and energy are all major issues. Hong Kong's landfills are due to fill in the next two years. Trash fills their streets, beaches and waterways. It can be picked up but there is no where to put it. We met with several organizations dedicated to tackling these issues. While its people like to pretend Hong Kong is separate from the mainland, it is totally dependent for its food and water. Students were fascinated by rooftop gardens and we spent a day of service recycling soap. Clean the World takes partially used hotel hygiene products, diverts them from landfill and distributes them as part of a comprehensive water and sanitation program.
Providing energy for 7 million people is a major issue as well. We visited Lama Island home to Hong Kong Electric. Right now only one percent of their energy is supplied by solar and they are planning to build an offshore wind farm that will supply another one percent of their energy. A drop in their electrical bucket. Coal and natural gas are the primary fuel sources HKE uses to meet their needs. Students had interesting debates about the value of nuclear as an interim technology and what constitutes clean energy. Due to the advocacy work of Hong Kong's NGO's, IPCC and international pressure like the Paris talks China's Five-Year Plan for National Development is addressing the green economy, clean energy and supports efforts to reduce their carbon footprint.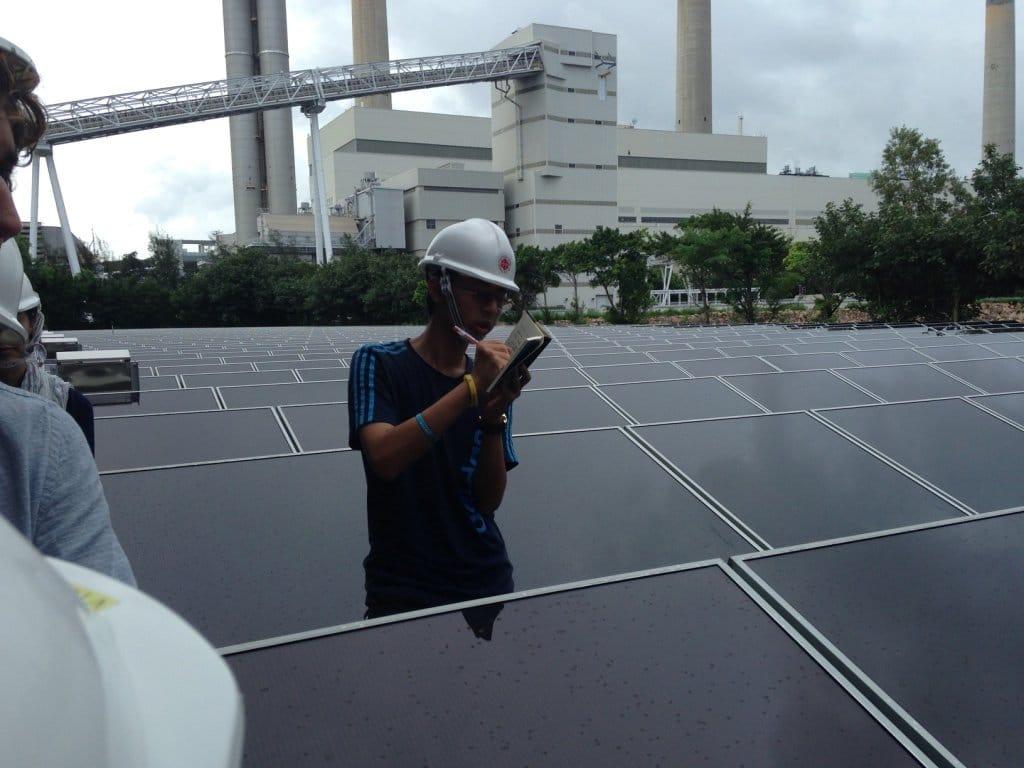 China was a whirlwind of education, adventure and exploration. Traveling outside the United States removed me from daily life and offered perspective on where we as a community need to do better. I was also able to see what we are doing well that is worthy of sharing. I connected with people across the globe with a shared passion and vision for a sustainable future. It strengthens my desire to continue to create change in my community. Being with a group of intelligent and inspired youth leaders I feel more hopeful then ever about our ability to tackle the issue of global climate change.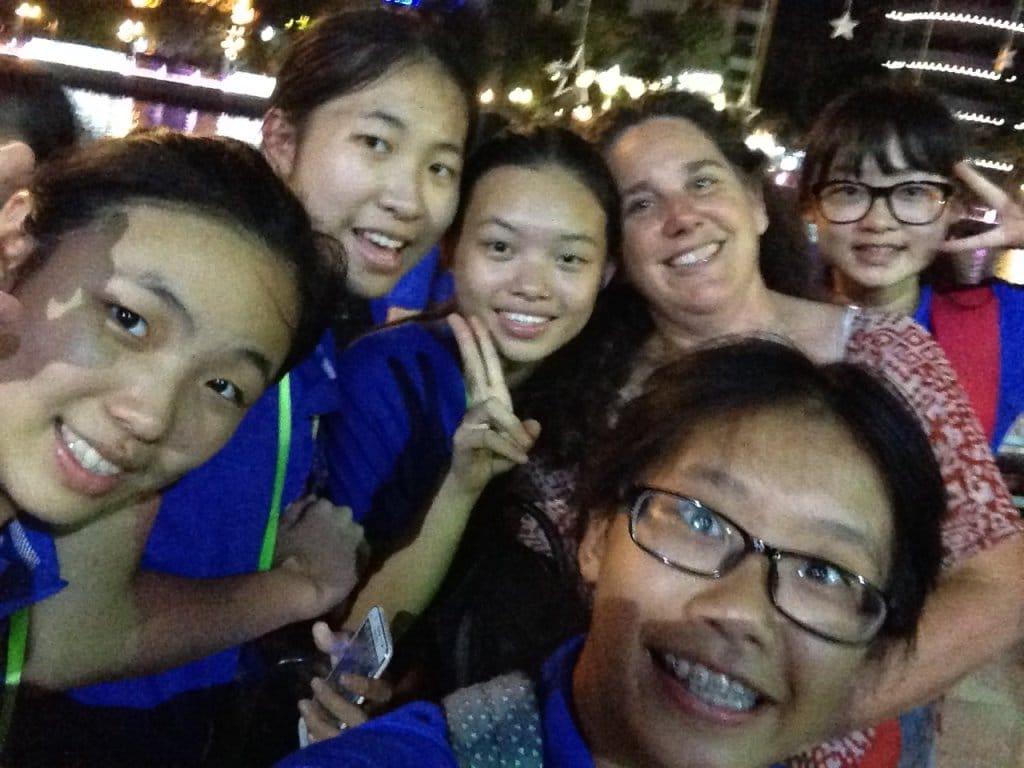 Student blogs and videos of this trip can be found here.
http://via2016aylp.weebly.com/blog
Read full bio