(First printed in the North Bay Business Journal – July 25, 2016)
According to Stacey Lawson, CEO of Ygrene Energy Fund, the property assessed clean energy (PACE) financing program is poised for takeoff, and Ygrene is positioned to serve a large part of that market. The YgreneWorks PACE program allows residents to finance energy efficiency upgrades, solar systems and other renewable energy installations, and water conservation measures and finance them through their property tax bill.
The unique feature of this approach compared to a traditional credit-based loan is that the financing may transfer with the home at time of sale or refinance. This means that when a homeowner with PACE sells, the new owner pays the remainder of the obligation while benefiting from the improvements. In addition, PACE financing can be much simpler and faster than a traditional bank loan, taking as little as 15 minutes to get an application approved, Lawson said.
Currently Ygrene is one of several private companies in California providing PACE financing. It serves 254 cities and counties statewide. Ygrene is the only company that is a multi-state provider for both residential and commercial markets. Lawson said that the residential sector is growing fastest, and comprises 85 percent of their business.
While Ygrene provides financing and administers the program, the company works closely with the independent contractors who do the solar installations and energy efficiency retrofits. Contractors are trained and certified by Ygrene to accurately represent the program to property owners. Ygrene sees consumer protection as a big part of the service they provide, including contractor confidence in installing PACE-eligible measures, protecting customers' sensitive information and informing them of their rights and how to resolve grievances.
The PACE industry experienced early challenges when Fannie Mae and Freddie Mac refused to handle PACE properties due to the priority PACE loans have over other liens against the property such as mortgages. Although this resistance originally created some serious drag on the PACE industry, the market continues to grow. Lawson says that PACE has turned a corner with President Obama mentioning it in his State of the Union address and the Department of Housing and Urban Development endorsing it as a best practice.
Many wonder if PACE affects home values. PACE is a positive contributor to home value, according to a study done by Laurie Goodman and Jun Zhu, published in the Journal of Structured Finance this winter. The study concluded that on resale PACE homes recovered on average 100 percent of their investment compared with other home improvement investments that recovered an average of 60 percent of their cost.
Headquartered in Santa Rosa, Ygrene was approved last month by the Sonoma County Board of Supervisors to serve this county's market. Other Sonoma County PACE providers are Figtree Financing, Home Energy Renovation Opportunity, CaliforniaFIRST, and Sonoma County Energy Independence, the County's public program.
In addition to working in California, Ygrene currently has programs in Florida with plans to expand into Georgia, Arkansas, Missouri and additional states in the coming year. Lawson believes that PACE has bipartisan appeal. Even in red states where clean energy may be less of a driver, the economic stimulus created by investing private capital into property retrofits and upgrades is viewed as a benefit of the program.
Ygrene hired 150 new employees in the last year, more than doubling their size. They have experienced an 800 percent increase in applications during the same period. Sixteen states offer PACE, and an additional sixteen now have enabling PACE legislation. Lawson estimates that PACE is a $200 billion annual market with less than one percent penetration.
She says Ygrene is ready for more growth, having recently received a credit facility for $250 million from a number of large banks. All of these funds will be used for direct investment in property upgrades.
From a climate protection perspective, PACE is a major piece of the solutions puzzle. The concept was invented in Berkeley as a means to accelerate energy efficiency upgrades and lower greenhouse gas emissions. In 2008, California passed PACE enabling legislation. Ygrene was born when Dennis Hunter, Chairman, envisioned a way to use PACE to create a business that would enable widespread energy and greenhouse gas emission savings. In 2011 Sir Richard Branson and the Carbon War Room recognized Ygrene as a business that "put the planet and people at the heart of what they do." To date, the YgreneWorks program has reduced an estimated 644,000 million tons of greenhouse gas emissions.
When asked what keeps her going with a very demanding schedule, Lawson responded, "What inspires me is the commitment of our entire team, from management to staff in our call centers, to serving communities and families. They are very dedicated to having a positive impact on the environment and on local communities."
For more information of Ygrene Energy Fund>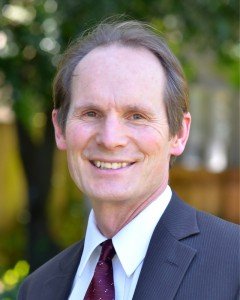 Barry Vesser
Chief Operating Officer
Barry Vesser is The Climate Center's Chief Operating Officer. He joined The Climate Center in 2005 and has held positions as Deputy Director and Financial Officer. Barry currently leads the program and policy development and implementation teams.
Read full bio