by Julian Spector, Greentech Media
---
Highlights
The Public Service Company of New Mexico plans to build 650 megawatts of solar power and 300 megawatts of battery capacity to divest its share of the San Juan coal plant in 2022
New Mexico Sen. Martin Heinrich advocates for solar and storage instead of any new gas facilities in New Mexico, and put emphasizes the importance of economically supporting the areas where coal plants will retire 
New Mexico has three coal plants and has allocated millions of dollars for the communities where these plants are and have established rate savings for customers as coal phases out
Sen. Heinrich notes that solar jobs don't require as much full-time operational staff compared to traditional energy plants and says the solution needs to be broader than just the energy industry:
"Your economic development policy, it's wise to diversify that, and not be reliant on any single economic driver for a community,"
A study from Energy Innovation shows that municipal and cooperative utilities could exit 22.5 gigawatts of coal power in favor of solar by 2025 while saving money for their customers
---
Fossil fuel divestment and the transition to 100% clean energy is critical to achieving The Climate Center's goals under the Climate-Safe California Platform. The Climate Center's guiding principles in achieving our goals include striving to close the climate gap and ensuring a just transition for workers.
---
Read More: https://www.greentechmedia.com/articles/read/new-mexicos-plan-to-shut-down-coal-without-leaving-people-behind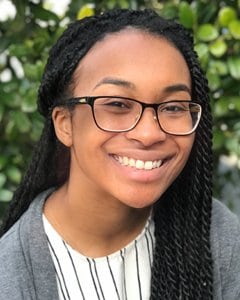 Nina Turner
Energy Programs and Communications Coordinator
Janina is a graduate of the Energy Management and Design program at Sonoma State University with experience in non-profits that specialize in sustainability and volunteerism.
Read full bio