From Science Daily
---
Highlights
Energy and climate policy researchers in Switzerland and Germany support policies allowing a clean energy transition guide the COVID-19 economic response.
The researchers suggest investing in solutions that would advance Paris Agreement climate goals and dismantle systems that hurt global emissions goals
Though there are fewer emissions due to shelter in place mandates, it does not mean any significant reductions in climate change impacts in the long term
By investing in the clean energy transition, the world could advance structural changes that would decarbonize the energy sector
Tobias S. Schmidt of ETH Zurich notes that previous economic recessions resulted in higher emissions once the economy stabilizes:
"It is essential that we not repeat the mistakes of the post-financial crisis bailouts, which often led to massive increases in CO2 emissions," 
Future policy research should develop "shock-proof" policies that can withstand other future disasters 
---
Fossil fuel divestment and the transition to 100% clean energy is critical to achieving The Climate Center's goals under the Climate-Safe California Platform.
---
Read more: https://www.sciencedaily.com/releases/2020/04/200429152825.htm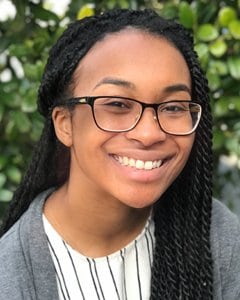 Nina Turner
Energy Programs and Communications Coordinator
Janina is a graduate of the Energy Management and Design program at Sonoma State University with experience in non-profits that specialize in sustainability and volunteerism.
Read full bio