By Yvette Cabrera, Grist
---
Highlights
There are large disparities in COVID-19 deaths among people who have historically faced environmental justice issues within the US. 
African-American communities have historically been disproportionately housed near sources of large pollution, particularly in the South, leading these communities to develop asthma, cancers, and other respiratory problems
This life long exposure has lead to more COVID-19 deaths as poor air quality increases fatality from the virus 
Health experts particularly worried that overcrowded housing, lack of health insurance, and workplace exposure in jobs like agriculture will cause the number of cases to skyrocket within some latinx communities 
Lack of access to safe drinking water and underfunded health care are issues impacting infection rates within the Navajo Nation
Political scientist Fatemeh Shafiei, director of environmental studies at Spelman College, has found that low-income residents and people of color are disproportionately exposed to health-threatening environments in their homes, neighborhoods, and workplaces throughout their lives
Eliminating pollution exposure, and ultimately structural inequalities within the country, would dramatically improve the health and safety of these marginalized communities and lower the risk of COVID-related deaths
---
Lower-income communities are disproportionately affected by exposure to pollution from our fossil fuel economy through proximity to oil and gas wells, oil refineries, major highways, and other industrial areas. The Climate Center works to secure a healthy, vibrant, and equitable future for everyone in these communities. 
---
Read more: https://grist.org/justice/coronavirus-is-not-just-a-health-crisis-its-an-environmental-justice-crisis/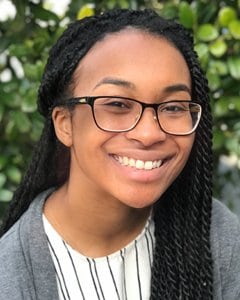 Nina Turner
Energy Programs and Communications Coordinator
Janina is a graduate of the Energy Management and Design program at Sonoma State University with experience in non-profits that specialize in sustainability and volunteerism.
Read full bio