We live in an extraordinary time for California's budget. Despite previous predictions of a major COVID-induced deficit, the state instead is currently sitting on an unprecedented budget surplus to the tune of nearly $100 billion. This presents a massive opportunity to invest in climate resilience, clean energy, green jobs, and more.
The legislative budget process is an evolving, months-long, and often opaque process (learn about it in more detail here). Right now, we're nearing the end of that process. In accordance with the state's June 15 deadline, lawmakers voted to adopt a budget earlier this week. However, negotiations between the legislature and the governor are ongoing, and the state's final budget won't be revealed until later in the month. Typically by now, lawmakers are debating which pieces of the budget to cut, but that's not the case with this year's historic surplus. Instead, they're debating where to invest. 
This year's budget includes several items that we at The Climate Center are excited to see. Due to the enormity of the surplus and unresolved negotiations on the specifics of allocating funding, many of the key items of interest for The Climate Center are in the form of packages. 
Some of the packages to take note of include:
$1.2 billion for climate resilience 

$2.2 billion for zero-emission vehicles 

$835 million for clean energy
These are, without a doubt, historic investments. But there are more details to work out before we can get too excited. How these packages are implemented, how investments are directed, and who controls the money will all be hammered out through additional legislation called trailer bills. It's vital that the money we invest in climate solutions be doled out equitably, that communities already enduring climate impacts get their fair share, and that we support oil and gas workers as we transition to renewable energy sources. 
There's still a lot of work to be done, but there's one thing you can do today. Out of that $1.2 billion resilience package, The Climate Center and our members are pushing to secure funding for community energy resilience. With much of the state already experiencing extreme heat and grid operators warning about the need to curtail power usage, we need solutions that allow our communities to keep power going without relying on fossil-fueled generators. That's what community energy resilience projects can do — take a moment to write your legislators about community energy resilience today. 
Finally, while this budget includes significant investments in climate programs, it still falls short of what we need to comprehensively address the climate crisis. The costs of waiting — more devastating fires, burdens on the healthcare system, and more — are so much higher than the costs of taking bold action today. We look at this year's budget as a downpayment. California is beginning to invest in the kinds of programs that will stave off the worst impacts of the climate crisis, but this can't be a one-time thing. Creating the safe, healthy, just future all Californians deserve requires sustained, significant investment from our leaders in Sacramento.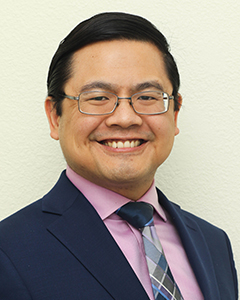 Vincent Wiraatmadja
Government Affairs Manager
Vincent Wiraatmadja is an experienced policy advocate working at the intersection of climate policy and technology.
Read full bio