by Nicole Pollock, Inside Climate News
---
Highlights
Due to a decrease in revenue from California's cap and trade program, many agriculture-based climate programs may receive funding cuts or no funding at all
The cap and trade program typically makes

$600 million and $800 million

from major polluters in the state through allowance auctions, but due to the economic downturn of the COVID-19 pandemic, only $25 million in revenue was reported for the most recent auction
Auction revenues help fund dozens of programs and initiatives that advance water efficiency, healthy soils, and emissions reductions in the agricultural sector
If funding continues to dwindle, many of these programs will receive no funding in the upcoming budget
Beginning January 2021, money from cap and trade auctions will not be required to fund climate-specific programs
Programs in funding jeopardy include the Sustainable Agricultural Lands Conservation (SALC) program, which helped link the climate crisis with farmland use
---
California's cap and trade program is not meeting the emissions reductions we need for a climate-safe future. To achieve rapid decarbonization, California should pursue climate funding mechanisms that support climate justice efforts and carbon sequestration programs for the agriculture sector. 
---
Read More: https://insideclimatenews.org/news/25062020/california-farmers-coronavirus-emissions-climate-change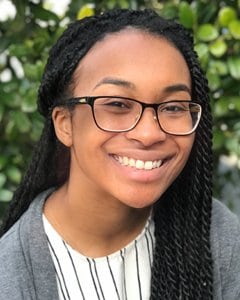 Nina Turner
Energy Programs and Communications Coordinator
Janina is a graduate of the Energy Management and Design program at Sonoma State University with experience in non-profits that specialize in sustainability and volunteerism.
Read full bio