SAN FRANCISCO — Moments ago, the California Air Resources Board (CARB) released its final Scoping Plan, the state's five-year roadmap for achieving its climate goals. After months of consultation with climate experts and advocates, as well as intervention from Governor Newsom, the plan reflects some significant improvements. These include a commitment to avoid the buildout of new gas power plants and the initiation of an interagency process to phase out oil and gas extraction and refining. 
However, it still falls well short of what California must do to lead the world toward a climate-safe future. The plan delays reaching carbon neutrality until 2045 and relies heavily on unproven direct air capture (DAC) technologies and failed carbon capture scams.
In response, The Climate Center's Natural Carbon Sequestration Initiative Manager Baani Behniwal said:
"This Scoping Plan is supposed to be the blueprint for the world's fourth-largest economy to tackle the climate crisis. While we appreciate the governor's efforts to improve the plan, it still falls short of what's required for a climate-safe future. I am dismayed to see the drastic reliance on unproven, engineered carbon removal strategies. California cannot bank on scaling a nascent technology like direct air capture (DAC) to 2.6 billion times its current worldwide capacity by 2035 to reach carbon neutrality.
"Instead, we must focus on natural carbon sequestration solutions to remove past climate pollution from the atmosphere. We look forward to working with the state to reevaluate how our natural and working lands can be an asset in the fight against climate change."
Dr. Daniel Kammen, chair of the Energy Resources Group and professor at the Goldman School of Public Policy at UC Berkeley, added:
"Governor Newsom called for greater climate ambition from CARB and this Scoping Plan does not yet meet the mark. California can create more jobs and reduce inequality by investing in clean energy solutions — propping up the fossil fuel industry with failed, expensive carbon capture experiments is a losing bet. Going forward, I urge CARB to focus on phasing out fossil fuels, rejecting polluter scams like carbon capture, and building a clean energy economy where we can all thrive."
The Climate Center and partners have engaged with CARB staff and board members throughout the Scoping Plan process. Analysis and recommendations sent to CARB are available here. CARB's detailed modeling is available here.
ENDS
Contact: Ryan Schleeter, Communications Director, The Climate Center: ryan@theclimatecenter.org, (415) 342-2386
About The Climate Center:
The Climate Center is a climate and energy policy nonprofit working to rapidly reduce climate pollution at scale, starting in California. We are a think-tank, do-tank working to turn bold ideas into action for a climate-safe future. Our flagship Climate-Safe California campaign is a unique and comprehensive effort to make California the first state in the nation to reach carbon negative. www.theclimatecenter.org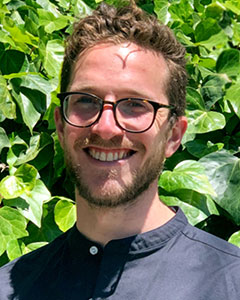 Ryan Schleeter
Communications Director
Ryan Schleeter (he/him/his) joined The Climate Center in 2021, bringing nearly a decade of experience in climate and environmental communications. As Communications Director, he leads The Climate Center's brand, message, content, and digital strategies, helping to grow the movement to secure a Climate-Safe California. 
Read full bio