Jag Solar Electric has joined Business for Clean Energy as a Solar Sonoma County qualified vendor.  Founded by Ali Ghorbani, a solar professional since 2009, Jag Solar provides the full spectrum of photovoltaic system services: initial consultation, design, engineering, installation, and inspection of existing systems. Possessing both electrical and solar contractor's licenses, Ali also installs EV chargers as a stand-alone service and can handle any and all electrical projects associated with solar  installations or general construction needs. Welcome, Ali and Jag Solar!
WORK Petaluma, a coworking space locally owned by Natasha Juliana, has joined Business for Clean Energy as a bronze member. WORK Petaluma recently spearheaded a unique and unlikely collaboration between landlord, tenant, and customer that proves what's good for the planet is also good for business.
Teaming up with building owner Veva Edelson and WORK customer OnSwitch, the WORK Petaluma building now has enough rooftop solar to power not only WORK's business, but all the tenants in the building as well.
As a Certified Green Business and Go Local Member, WORK is always looking for ways to support both the health of the local economy and the health of the planet. Edelson has already upgraded the building to a highly efficient ENERGY STAR® heating and cooling system, installed an ENERGY STAR® cool roof, and switched the light bulbs to LEDs.
Looking for more ways to address climate change, Juliana and Edelson discussed ideas of going solar but assumed it would be too expensive. But after talking to Onswitch, who specializes in making onsite energy systems simpler and less expensive for businesses, it became apparent that going solar would have tax benefits, with no out-of-pocket expense for Edelson, and reduce the monthly energy bills of WORK. Natasha reports "it was a win-win-win solution!" Welcome, Natasha and WORK Petaluma!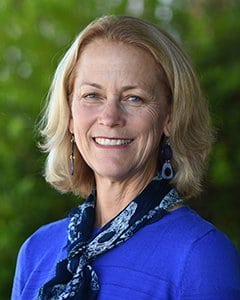 Read full bio