from Climate Home News
---
Highlights
Cities worldwide are looking at ways to reduce car transportation by increasing bike lanes and pedestrian-only areas
Carlos Moreno, planning advisor to Paris mayor Anne Hidalgo, says that the transformation of cities needs to align with Paris Agreement targets within the next 10 years
Though the pandemic reintroduced many people to alternative transportation, the risk factor of contracting COVID from public transportation has heightened fears 
The use of car transport in response to pandemic concerns will lead to a rise in emissions globally as overall emissions have already bounced back to just 5% below pre-pandemic daily levels
Polling from China shows that more people purchased their own vehicles after the outbreak and fewer people rely on public transportation as coronavirus still looms globally
The U.S. Centers for Disease Control called for more people to use private cars to get to work, inciting a backlash

Urban planning professor Lawrence Frank called this contradictory:
"Promoting private vehicle use as public health strategy is like prescribing sugar to reduce tooth decay"  
As people nationwide call for defunding the police and applying that money to other sectors of their community, urban redevelopment and transportation could be a possible redirect of those funds 
Adoption of the 15-minute city model, where are essential services are within a 15-minute walk away from housing, may be the solution for a green city
---
Increased air pollution from fossil fuel emissions makes all of us more vulnerable to the current COVID-19 pandemic. The Climate-Safe California Platform offers solutions for clean mobility to reduce fossil fuel emissions and improve public health.
---
Read More: https://www.climatechangenews.com/2020/06/12/will-take-cycle-lanes-make-green-pandemic-proof-cities/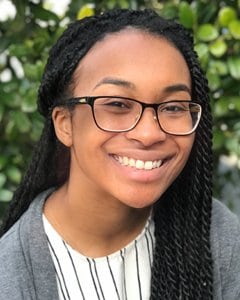 Nina Turner
Energy Programs and Communications Coordinator
Janina is a graduate of the Energy Management and Design program at Sonoma State University with experience in non-profits that specialize in sustainability and volunteerism.
Read full bio