Governor Gavin Newsom recently released his proposed state budget for the fiscal year 2020-21 and it includes some important line items for decarbonization and climate resilience. The governor has proposed $12.5 billion over five years to boost climate resilience, curb greenhouse gas pollution, and tackle the climate change-driven wildfire crisis. The total California state proposed budget for just this year is $222 billion. 
While we are grateful that the Governor has highlighted climate action, the proposed climate budget spread out of 5 years does not provide needed to enact rapid decarbonization.. However, rapid decarbonization as required by the science means that we will need a lot more investment in the near term. We need funds to support carbon sequestration, sustainable mobility, and other initiatives that can help us achieve carbon neutrality by 2030 and net carbon negativity by 2035. 
We look forward to working with the governor and you, our partners, to let the Governor know that there's support to accelerate decarbonization in California in the next two years.
Resiliency planning line items
The Governor's proposal calls for financial support for local governments to complete resiliency planning- a core principle of The Climate Center's Advanced Community Energy (ACE) Initiative.
The Climate Center and several other organizations have been urging the Governor's Office to create a budget line item that can help local governments plan for future power outages and help meet their climate goals. Many of the most effective strategies for decarbonization, equity, and resilience are within the realm of municipal planning.
The Governor's budget proposal includes a $50 million one-time General Fund line item to support additional preparedness measures that bolster community resiliency. The Newsom Administration is also proposing a $4.75 billion climate resilience bond that includes funding for "planning activities to address community-specific climate risks and develop climate resilience plans." If approved by both the Senate and Assembly, this bond would be before voters on the November 2020 ballot.
We are grateful to Governor Newsom for embracing the important role of local government in energy and climate planning and allocating resources to resilience.
On the path to decarbonization
The budget includes a Climate Catalyst Fund of $1 billion over four years for a new program that would provide low-interest loans for emerging technologies and projects aimed at greening parts of California's economy — especially agriculture, recycling, and transportation. This fund could, for example, incentivize farmers and ranchers to install efficient irrigation and upgrade diesel engines because those changes have a good return on investment.
Healthy soils and clean cars funding cuts
The Healthy Soils Program: Down from $28 million in the previous budget, the Governor is proposing $18 million for the Healthy Soils Program, which provides grants to farmers and ranchers who adopt new soil management practices that increase soil carbon storage and reduce greenhouse gas emissions overall. Grants to reduce methane emissions in the dairy sector would also be cut for the second year in a row from $32 million to $20 million The California Climate & Agriculture Network has come out against these budget cuts, citing their popularity and crucial role in sequestering carbon.
The Air Resources Board's funding for Low Carbon Transportation: Governor Newsom's budget proposes to cut the Air Resources Board's funding for Low Carbon Transportation from $485 million this year to only $350 million in 2020-'21. This money goes to put the cleanest trucks, buses, and cars on the road, especially in disadvantaged communities, and these types of investments create jobs in California. In fact, electric vehicles were the state's second-largest export last year. The Coalition for Clean Air has come out against Newsom's proposed cuts, citing the critical role that the program has in reducing air pollution and greenhouse gas emissions in the transportation sector, which accounts for roughly 40 percent of greenhouse gas emissions in California.
The Climate Center is also strongly opposed to these cuts. For rapid decarbonization we need more funding, not less.
Please take action today and tell Governor Newsom your concerns about the budget.
The fifth-largest economy in the world must prioritize rapid decarbonization
California is the fifth-largest economy in the world. The state's policies and budget priorities have long and deep implications for the millions of people living here. California's climate actions also reach far beyond its borders– through international trade partnerships in myriad industries, including agriculture, energy, high tech, transportation, manufacturing, and more. Rapid decarbonization must be our highest priority.
We thank the Governor for his commitment to addressing climate resilience and know the devil is in the details. We know that we must protect these allocations to ensure these efforts and others on rapid decarbonization initiatives move forward– including sustainable mobility, carbon sequestration through healthy lands, a clean, affordable, resilient and equitable electricity system, robust green financing mechanisms, and more.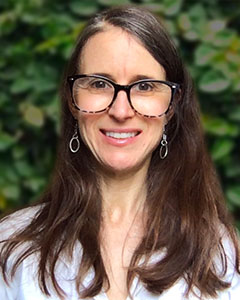 Stacey Meinzen
Communications Manager
Stacey Meinzen has nineteen years of experience as a communications and research professional.
Read full bio