by David Shepardson, Reuters
---
Highlights
The California Air Resources Board (CARB) along with Ford, Volkswagen, Honda, Volvo, and BMW finalized agreements that create low vehicle emissions standards for cars in California
According to The Center for Biological Diversity, the deal will improve fuel economy by an estimated 3.7% year over year between 2022-2026
These new emissions standards come after the Trump administration finalized rollbacks that required on 1.5% annual increases in efficiency, compared to the 5% annual increases the Obama administration set
There are 13 other states that use California's emissions standards, representing 40% of the US auto market
GM, Fiat Chrysler, and Toyota have not agreed to the standards and are in a lawsuit with the federal government to strip California of the right to set zero emission vehicle requirements
---
Increased air pollution from fossil fuel emissions makes all of us more vulnerable to the current COVID-19 pandemic. The Climate Center's Climate-Safe California Platform includes solutions for clean mobility to cut greenhouse gas emissions from transportation.
---
Read More: https://www.reuters.com/article/us-autos-emissions-california/defying-trump-california-locks-in-vehicle-emission-deals-with-major-automakers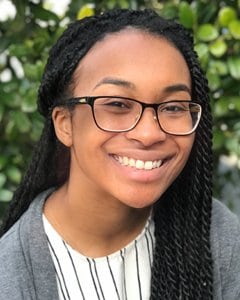 Nina Turner
Energy Programs and Communications Coordinator
Janina is a graduate of the Energy Management and Design program at Sonoma State University with experience in non-profits that specialize in sustainability and volunteerism.
Read full bio