SRJC internship: community-building, outreach and marketing
Internship description
The Climate Protection Campaign, a Santa Rosa-based non-profit in partnership with
the Metropolitan Transportation Commission (MTC), is seeking a fall intern to help
build the Carma Carpooling app user community. The mission of the Climate
Protection Campaign is to create model programs to reduce greenhouse emissions
for communities everywhere.
Carma Carpooling is the free real-time carpooling app sweeping the Bay Area, and
has been promoted at SRJC for the last 2 years. The smartphone app was created by
Ireland-based software company Avego Ltd., and makes carpooling flexible. Drivers
and riders can ask for and offer rides with others as it's convenient for their varied
travel schedules to save time in the carpool lane, save money, and earn rewards for
using the app.
We are seeking an energetic, outgoing, organized, self-starter with outstanding
customer service skills and a passion to help change the world for the better. As we
promote Carma at SRJC and other locations in Sonoma County, the intern will assist
us with:
● marketing communications (social media, emails, etc.)
● outreach at SRJC (info tables, events, presentations)
● user support / customer service
● data analysis; and other tasks as assigned
Start / end dates: Early fall semester until finals commence (some flexibility)
Hours: 6 – 12 hours/week (flexible)
Pay / credit: for credit only
Location: mostly on-campus in Santa Rosa. Limited amount of work may need to be
completed at Climate Protection Campaign's office (520 Mendocino Ave., Santa
Rosa).
How to apply: email resume, cover letter, and a writing sample (500 words min.) to
Amy McCrary at carma@theclimatecenter.org. Academic credits for this internship
should be discussed with SRJC internship coordinator Bev Henningsen:
bhenningsen@santarosa.edu, (707) 527-4604.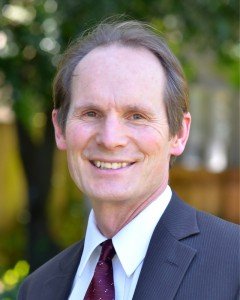 Barry Vesser
Chief Operating Officer
Barry joined The Climate Center in 2005 and has held positions as Deputy Director and Financial Officer. He currently leads The Climate Center's program and policy development and implementation teams. In 2018 Barry began working with a group of energy experts and advocates envisioning a more decentralized energy system that was clean, affordable, resilient, and equitable. He then championed the development of The Climate Center's Community Energy Resilience project, which has culminated in the creation of a new $170 million Community Energy Resilience investment program by the California Energy Commission in August of 2022.
Read full bio