by David Ferris, Governors' Wind and Solar Energy Coalition
---
Highlights
The California Air Resources Board (CARB) released its Clean Miles Standard, a plan which works to regulate the emissions of ride-hailing services such as Uber and Lyft
Drivers for these companies tend to contribute to carbon emissions and traffic congestion because they are often driving around without passengers to transport
The new plan calls for the electrification of their fleet by 2030, regulates the emissions of miles driven by rail hailing drivers, and calls for these companies to invest in bike lanes and help improve public transportation
These new rules take effect in 2023
---
The Climate Center's Climate-Safe California Campaign includes measures for clean transportation systems. For a safe and healthy future for all, endorse the Climate-Safe California Platform to implement scalable solutions that can reverse the climate crisis.
---
Read More: https://governorswindenergycoalition.org/calif-will-make-uber-and-lyft-nearly-all-ev-by-2030/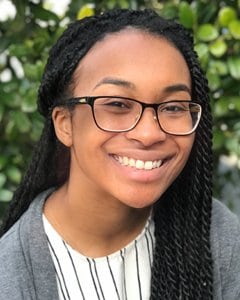 Nina Turner
Energy Programs and Communications Coordinator
Janina is a graduate of the Energy Management and Design program at Sonoma State University with experience in non-profits that specialize in sustainability and volunteerism.
Read full bio