by Mary Creasman, CalMatters
---
Highlights
Transportation is responsible for about 40% of California's emissions
Assembly Transportation Committee Chair Jim Frazier has stalled various efforts for cleaner transportation in California
Frazier pushed back against the Clean Cars Bill that would have transitioned cars to zero-emission by 2040 and worked against former Governor Jerry Brown's goal of putting 5 million electric cars on the road by 2030
Frazier also asked the California Air Resources Board to suspend all proposed air quality regulations until 2021
Frazier has received thousands of dollars in money from oil companies and has held more than $1 million in Chevron stock
Removing Frazier and replacing any members of the Transportation Committee who won't work to secure a clean transportation future is vital for a safe and healthy California
---
Increased air pollution from fossil fuel emissions makes all of us more vulnerable to the current COVID-19 pandemic. The Climate Center's Climate-Safe California Platform includes solutions for clean mobility to cut greenhouse gas emissions from transportation. Governor Newsom's recent Executive Order N-79-20 banning the sale of new gas-powered cars and trucks by 2035 is a great first step, but more is needed to secure climate stability. The Climate Center released a requested Executive Order in alignment with our Climate-Safe California Platform shortly before the Governor's announcement. 
---
Read More: https://calmatters.org/commentary/my-turn/2020/10/a-new-era-of-clean-transportation-requires-new-leadership-on-the-assemblys-transportation-committee/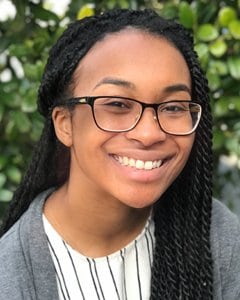 Nina Turner
Energy Programs and Communications Coordinator
Janina is a graduate of the Energy Management and Design program at Sonoma State University with experience in non-profits that specialize in sustainability and volunteerism.
Read full bio