April 25th The Climate Center's Youth Advisory Board took to the halls of the state capital. These youth leaders were advocating for different bills regarding public transportation, equity, and climate change. This was an amazing chance to have conversations with legislators and voice their ideas for ways to improve the state and address climate change. The California Bicycle Coalition and Transform sponsored Advocacy Day as an opportunity for the public to discuss the various impacts our transportation choices have on our community.
ECO2school leaders were divided into two different groups and partnered with members from other California organizations to have conversations about two different bills, Assembly Bill 17, and Assembly Bill 179. Senate Bill1 had passed through committee already. The groups, were diverse in age, ethnicity and gender and represented communities from across California.
Assembly Bill 17 would provide free or reduced fare transit for students in middle school, high school, and college. This was the bill that was most important to the students. Tess Caldwell, a senior form Analy High School said, "AB17 would lower our carbon footprint and reduce the impact on our wallets. College is already expensive and transportation is one more cost looming over our heads. If we have access to free or reduced cost public transit, we are more likely to use it."  Passes encourage middle and high school students to utilize public transportation more, creating a habit that can last a lifetime.
Assembly Bill 179, would require that one member of the California Transportation Commission have a background in environmental justice. According to Jeanie Ward-Waller, Policy Director for the California Bicycle Coalition, " Many of the people who serve on the commission represent development, real estate or construction. Having someone who understands the impact on climate change, air quality, and health on the commission will help California address in a meaningful way its health and climate goals."
Senate Bill 1, also known as the Complete Streets bill, focuses on road improvements and investments in maintenance that make streets more accessible to all uses – for pedestrians and cyclists, as well as private vehicles and public transit.
Youth Advisory Board Members Coral Utnehemer, Jasmine Jolly and Tess Caldwell at the state capital county gallery.A major highlight for the students was meeting Senators and Assembly members. Among the members we had the pleasure to meet were: Senator McGuire, Senator Ben Hueso, Assembly member Shirley Weber, Assembly member Eduardo Garcia, and Assembly member Jim Wood.
Everyone had an amazing experience being heard by very influential people within the California State government. Solana Jolly, a sophomore at Montgomery High School, said of the experience, "There was so much I did not know about how things become law. I want to bring my whole history class here as a field trip."
Advocacy Day was a hands on way to engage students with government and deepen their understanding of the ongoing issues of transportation and climate change. For students to claim their rights as citizens and positively impact the planet they must be knowledgeable about the issues and the system of government that directs them. Our youth leaders are taking action. We can all follow their example.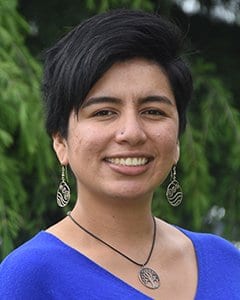 Laura grew up in Bogota, Colombia where bikes were a part of life. She is passionate about cycling and loves to encourage others to bike and drive less. She has a B.A. from Sonoma State in Human Development and Family Studies and a Minor in Women's and Gender Studies, and she also studied French at Aix-Marseille University. Previously Laura worked for the Sonoma County Bicycle Coalition
Read full bio