by Glen Peters, The Conversation
---
Highlights:
Carbon emissions are dropping due to reduced energy consumption, but previous financial crises and events have led to lower emissions only temporarily. At best, a financial crisis delays emissions growth a few years. 
So far forecasts still indicate the global economy will grow in 2020. For example, the Organization for Economic Cooperation and Development (OECD) downgraded estimates of global growth in 2020 from 3% (made in November 2019) to 2.4% (made in March 2020). The International Monetary Fund has indicated similar declines, with an update due next month.
Under the worst-case OECD forecast, the global economy in 2020 could grow as little as 1.5%. All else equal, this would lead to a 1.2% decline in carbon dioxide emissions in 2020.
While air travel accounts for 2.6% of global emissions, fears of becoming sick due to air travel may discourage people from flying for months or even years if the virus persists. 
The quick widespread adoption of working-from-home to avoid exposure could be longer lasting than the pandemic itself, leading to long-term emissions reductions
There is an opportunity to invest government stimulus money in lasting structural changes for reduced emissions after economic growth returns
---
The COVID-19 pandemic is a stark reminder that we ignore the science at our own peril and early action saves lives. Fortunately, California is demonstrating how leadership and working across political boundaries can make a difference– on the coronavirus as well as climate change. The latest science demands bold and swift climate solutions to avoid runaway climate chaos. We must accelerate climate policy timelines now to achieve urgently required emissions reductions, carbon-sequestering ecosystems, and resilient communities by 2030. Endorse and support our Climate-Safe California campaign today for accelerated climate action in-state that will also catalyze efforts globally. Together we will secure a vibrant, healthy and climate-safe future for all. Learn more>>
---
Read More: https://theconversation.com/how-changes-brought-on-by-coronavirus-could-help-tackle-climate-change-133509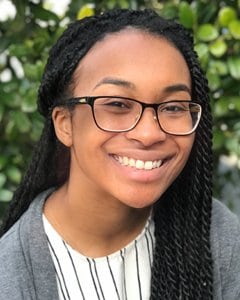 Nina Turner
Energy Programs and Communications Coordinator
Janina is a graduate of the Energy Management and Design program at Sonoma State University with experience in non-profits that specialize in sustainability and volunteerism.
Read full bio