Building Decarbonization
Electrifying our buildings to clean the air and reduce pollution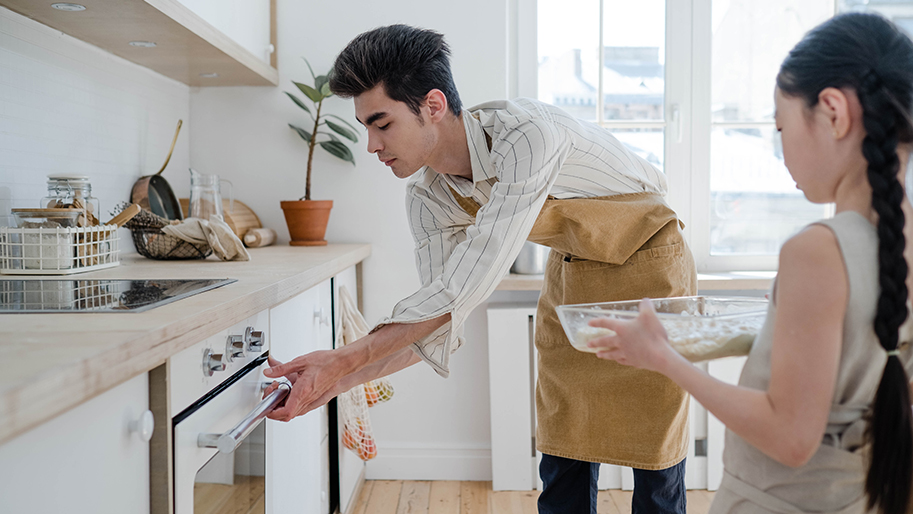 Electrifying our buildings and moving away from fossil gas — which was once the most common way to heat our homes and power many household appliances — is a huge opportunity for climate progress.
Currently, buildings account for 25 percent of California's greenhouse gas emissions. The Climate Center works to both incentivize retrofitting existing buildings and make sure new buildings are all-electric.
First, heating and appliances that are fueled by gas — like stoves, dryers, and water heaters — must be phased out and replaced by electric alternatives. Fossil gas is composed mainly of methane, a climate pollutant about 80 times more powerful than carbon dioxide over its first 20 years in the atmosphere. Gas piping and appliances leak methane into the atmosphere and our homes, contributing not only to the climate crisis, but also indoor air pollution.
Both buildings and their components are rarely replaced. That means the decisions we make today, whether it's building an all-electric building or switching to electric appliances, will have impacts on our climate and air quality for decades to come. We're advocating for 100 percent electric appliances in all new buildings by 2023, zero-emission building codes, and rapidly phasing out fossil gas. Building all-new, electric-only buildings is cost-effective and creates good jobs, too.
As California transitions from fossil gas to cleaner buildings and appliances, we must also ensure that working-class communities aren't footing the bill. The cost of new appliances remains a barrier to retrofitting existing buildings, but subsidies for qualified, low-income residents can expand access to clean electric appliances and heat pumps.
Investing in building decarbonization today will help avoid massive costs and public health threats down the line. Getting fossil gas out of our homes is already improving indoor air quality and reducing climate pollution — so let's keep it going.
It's time to get ambitious about decarbonizing buildings in California and across the country.
Related Resources