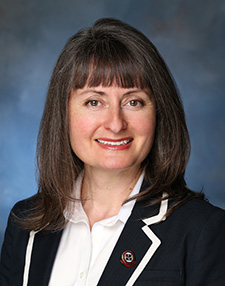 Council Member and former Mayor Meghan Sahli-Wells is the fifth woman to be elected to the Culver City Council in the city's 103-year history. Her most notable achievements include:
making Culver City a 100% renewable energy city
committing to achieve a 100% electric bus fleet by 2028
launching Culver City's equity and youth empowerment work
leading the city's sustainable water initiatives and ban on polystyrene
championing affordable housing and groundbreaking tenant protections
spearheading efforts to phase out oil drilling in the Inglewood Oil Field
Known as the "Biking Mayor," Sahli-Wells helped craft Culver City's first bike and pedestrian master plan and Safe Routes to School program, and is focused on creating safe, healthy streets for all. She is also responsible for bringing CicLAvia's signature car-free streets event to Culver City.
Sahli-Wells is a founding Board Member of Local Progress, a national network of progressive elected officials. Her state leadership includes co-chairing Elected Officials to Protect California, serving on the Zero Traffic Fatalities Task Force and the Board of the Local Government Commission. Regionally, she a Board Director of Clean Power Alliance, Westside Cities Council of Governments, Regional Council for the Southern California Association of Governments (SCAG), and the Mobile Source Air Pollution Reduction Review Committee. She previously served on the Exposition Metro Line Construction Authority Board.
Senator Holly J. Mitchell has been described by The Los Angeles Times as "the Legislature's moral compass." She was named the first African American to chair the powerful Senate Budget and Fiscal Review Committee. The Senator has focused on improving human services, expanding access to healthcare, defending the civil rights of minorities and the undocumented, and reducing the numbers of children growing up in poverty.
Senator Mitchell has consistently stood for environmental justice. She has supported legislation that prohibits oil drilling in state waters (SB 834), increases investments in our natural ecosystem (SB30), and places California on track to 100% renewable energy by 2045 (SB 100). She stood up against fracking, introducing legislation that would have put a moratorium on the practice in the State of California (SB 1132). Senator Mitchell sent a letter to the City of Los Angeles in support of adopting a 2,500 foot distance setback to separate oil and gas extraction operations from homes and schools. Her work in helping to pass environmentally friendly laws has earned her a 100% score from the California League of Conservation Voters, and a 100% rating from this year's Sierra Club report card.  Senator Mitchell has never accepted money from the oil industry and has pledged not to do so in the future.
From 2017 to present Sen. Mitchell has overseen the adoption of three consecutive state budgets with the totaling nearly $215 billion each. The Senator has supported all efforts to expand access to healthcare, early care, and education while reinvesting in neglected services to help the elderly, unhoused and families living in poverty.
In addition to her chairmanship on the Senate Budget and Fiscal Review Committee, she also chairs the Senate Select Committee on Social Determinants of Children's Well-Being and the Joint Legislative Budget Committee. Sen. Mitchell sits on the Senate Health Committee, the Joint Committee on Rules, the Public Safety Committee, the Labor and Industrial Relations Committee, and the Insurance Committee, Select Committees on Mental Health, the Status of Boys and Men of Color, and Women Work and Families.
Sen. Mitchell has been cited for her outstanding leadership by more than 100 community and business groups, including the Courage Campaign, Sierra Club, United Cerebral Palsy Association, the Greater Los Angeles African American Chamber of Commerce and the Women's Foundation of California Board. She was named the 2019 National Leader of the Year by the Fathers & Families Coalition of America and this year received the Budget Champion Award from Provider Alliance to End Homelessness.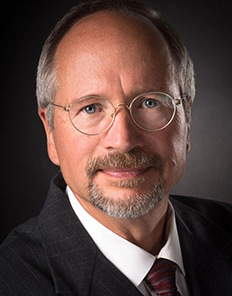 David Haake, MD chairs the Clean Break Team at the Angeles Chapter of the Sierra Club.  Clean Break advocates for a just transition from dirty fossil fuels to clean renewable energy.  Clean Break has been working to address the hazards of urban oil production in the Los Angeles area for almost ten years.
David also chairs the West Los Angeles Group of the Sierra Club, a regional group of the Angeles Chapter with almost 6,000 members.  He is chair of the Clean Power Alliance's Community Advisory Committee.  Clean Power Alliance provides renewable energy to approximately 3 million residents of Los Angeles and Ventura Counties.
David also chairs the National Sierra Club's Leader Recruitment Committee, which manages Volunteer Connection, a portal for connecting activists with Sierra Club volunteer opportunities.
David is a physician at the Greater Los Angeles Veterans Affairs Healthcare System and a Health Sciences Clinical Professor at the David Geffen School of Medicine at UCLA.  A clinician scientist in the fields of infectious diseases, bacterial pathogenesis and in vitro diagnostics, he is Chief Medical Officer at Qvella Corporation.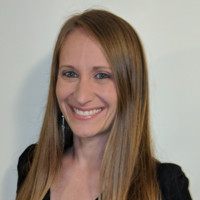 Monica Embrey is the National Associate Director of the Beyond Dirty Fuels Campaign at the Sierra Club, based in Los Angeles. Her work focuses on oil and gas production in California, to address the climate, environmental, health, and economic impacts of the industry.
Monica moved to California to study Environmental Justice Studies: Race, Class, Gender and the Environment at the Pomona College. Since graduating, she has worked with community activists and diverse organizations across the country to phase out oil operations, retire 10 coal-fired power plants and advance local renewable energy economies.
Prior to the Sierra Club, Monica was a Statewide Organizing Coordinator at California Calls where she supported six community based organizations to develop integrated voter engagement strategies and civic engagement programs. She also was the Public Education Coordinator for the Make It Fair campaign to reform California's  Prop 13 and restore billions of dollars to schools and local community services.
Previously, Monica was a Senior Climate and Energy Campaigner at Greenpeace USA, where she worked to successfully retire coal-fired power plants in North Carolina, to keep electricity rates affordable and to expand access to clean energy for all communities. As part of the Moral Monday Movement, Monica organized to empower communities across North Carolina on a 12-issue platform for progressive change .
She is currently a member of the Manzanar Committee, a racial justice organization her grandmother founded 50 years ago to remember the unconstitutional incarceration of people of Japanese ancestry during WWII.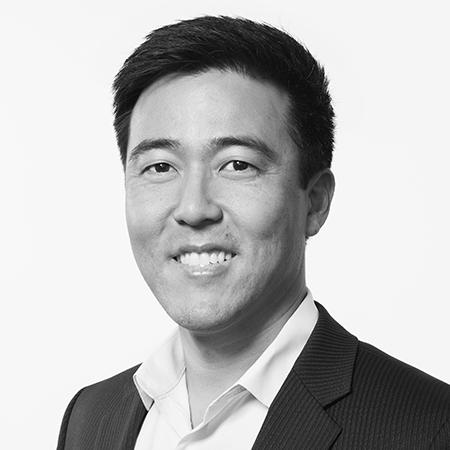 Damon Nagami is a senior attorney with the Natural Resources Defense Council and the director of NRDC's Southern California Ecosystems Project. He works to protect parkland, open space, and wildlife habitat and advocates for park and coastal equity in southern California.
Damon's work includes preventing a controversial toll road from paving over San Onofre State Beach, working to revitalize the Los Angeles River without displacing existing communities, and protecting communities and the environment from the impacts of expanded oil production in Los Angeles County and throughout California.
Prior to joining NRDC, Damon practiced environmental law at Bingham McCutchen LLP, specializing in contaminated property litigation, Clean Air Act compliance, and litigation under various environmental laws including CERCLA and the Clean Water Act. Damon earned his J.D. at the University of California, Hastings College of the Law and his undergraduate degree in environmental sciences at U.C. Berkeley.
Damon's blog can be found at https://www.nrdc.org/experts/damon-nagami.