[column col="2/3″]
 Resources from the Symposium
 ——————————————————-
[/column]
[column col="1/3″]
[/column]
[column col="2/3″]
"The future is already here. The problem is that it's not widely distributed."
Jeff Wacker – Futurist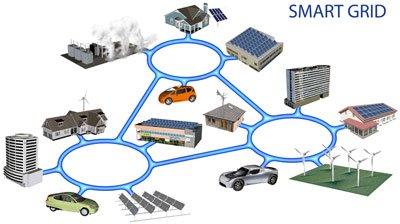 The Challenge: To significantly decrease greenhouse gas emissions, the energy system of the future must be radically different from the energy system of today. The shift is already underway: distributed renewable energy is displacing centralized fossil fuel power.
To de-carbonize our energy system, we will need both centralized and distributed renewable resources and much more. This symposium will focus on distributed generation as a critical part of a resilient clean energy system. Distributed generation is critical because it:
– Complements centralized resources
– Larger scale renewables may be cheaper in per unit cost, but require a transmission system that is expensive to upgrade or extend and less efficient due to line loss
– Generates local economic development, creating business opportunities and jobs in local communities and keeps more energy dollars local
– Can add more resilience to our energy system
– Can engage customers in new demand response technologies and push innovation
Who Should Attend: CCA energy operators and advocates, utility experts on integration, and businesses with an interest in renewable energy and grid modernization, energy entrepreneurs, elected officials with an interest in energy policy, anyone interested in the energy system of the future.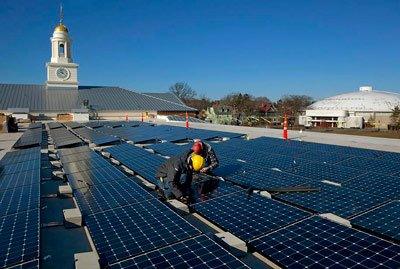 The Symposium: Numerous challenges must be met for a renewable distributed generation energy system to function smoothly at scale. The symposium will bring together leaders in California's local energy movement. Those involved with public and private utilities and Community Choice Aggregators (CCAs) will cross-pollinate with energy entrepreneurs working on micro-grid, storage, energy efficiency, automated demand response, and cutting edge renewable energy technologies. Participants will explore the creation of a cost-effective path toward a renewable energy future. The symposium will feature community choice energy programs and the market they are helping shape as a prominent part of the path forward.
Community Choice Energy programs (or Community Choice Aggregation – CCA) can accelerate the transition to an intelligent, clean energy system. In these programs, local communities through private partners, manage the generation portion of the electricity system while leaving the distribution, billing, and repairs to the traditional utilities. Community Choice introduces competition and choice to the electricity market and unleashes business innovation to create an Internet of energy.
[/column]
[column col="1/4″]
Sponsors
Leaders
Champions
Early Adopter
Media Sponsor
Partners
Clean Coalition
LEAN Energy US
Marin Clean Energy
Optony
Sonoma County Green Business Program
Strategic Energy Innovations
[/column]